Fairmont Park's dog park temporarily closes due to canine parvovirus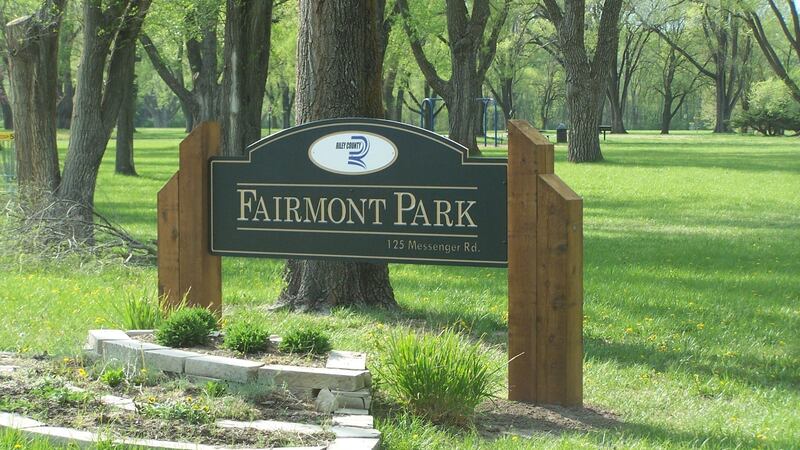 Updated: Aug. 16, 2023 at 3:45 PM CDT
RILEY COUNTY, Kan. (WIBW) - Riley County will temporarily close the dog park in Fairmont Park starting Wednesday, August 16, due to the recent diagnosis of a dog that visited the park with canine parvovirus.
Both the large and small dog enclosures will remain closed through the weekend and are expected to reopen Monday, August 21.
Canine parvovirus is a highly contagious viral infection affecting puppies and unvaccinated dogs. The virus is known to spread through direct contact with an infected dog. The virus can also spread through contact with contaminated surfaces or objects. The decision to close Fairmont Park Dog Park has been made to prevent any potential virus spread.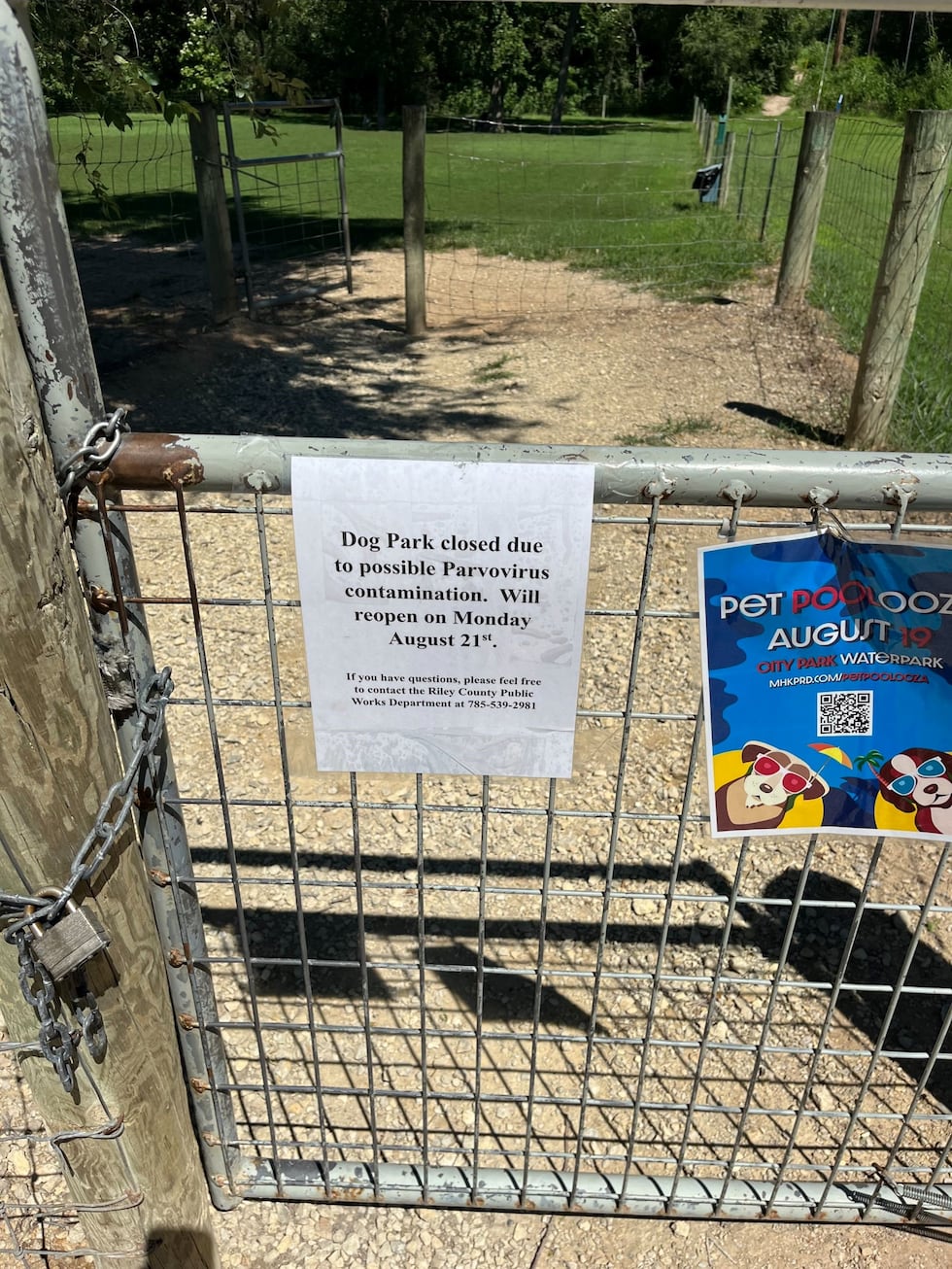 "The pet owner contacted Riley County today to notify us of the situation. We do not know where the dog contracted the disease, but we do know that it visited the large dog enclosure at Fairmont Park Dog Park during its illness," said Riley County Parks Manager David Willis. "Since this is a highly contagious virus for dogs, we have decided to close both the large and small dog enclosures at Fairmont Park as a precaution. We consulted a State of Kansas veterinarian who advised several days of closure should be enough time to kill the virus, especially with the expected high temperatures over the weekend. I disinfected the water fountain area thoroughly, posted signs, and locked the gates."
Riley County officials said pet owners who have visited Fairmont Park Dog Park since Saturday, August 12, should monitor their dog for signs and symptoms of canine parvovirus and contact a veterinarian immediately if the dog becomes ill. Signs and symptoms include loss of appetite, lethargy, vomiting, and diarrhea.
"There have been no reports of contamination associated with CiCo Park Dog Park, so that facility will remain open," said Willis.
Copyright 2023 WIBW. All rights reserved.