Health hazards push officials to revoke lodging license for Travelers Inn
Published: Aug. 3, 2023 at 11:58 AM CDT
TOPEKA, Kan. (WIBW) - "An imminent health hazard" has pushed the Kansas Department of Agriculture to revoke the lodging license for Travelers Inn in Topeka.
The Topeka Police Department has confirmed to 13 NEWS that law enforcement officials did assist the Kansas Department of Agriculture's Food & Safety Lodging division on Thursday morning, Aug. 3.
Law enforcement could be seen going into Travelers Inn at 3846 SW Topeka Blvd.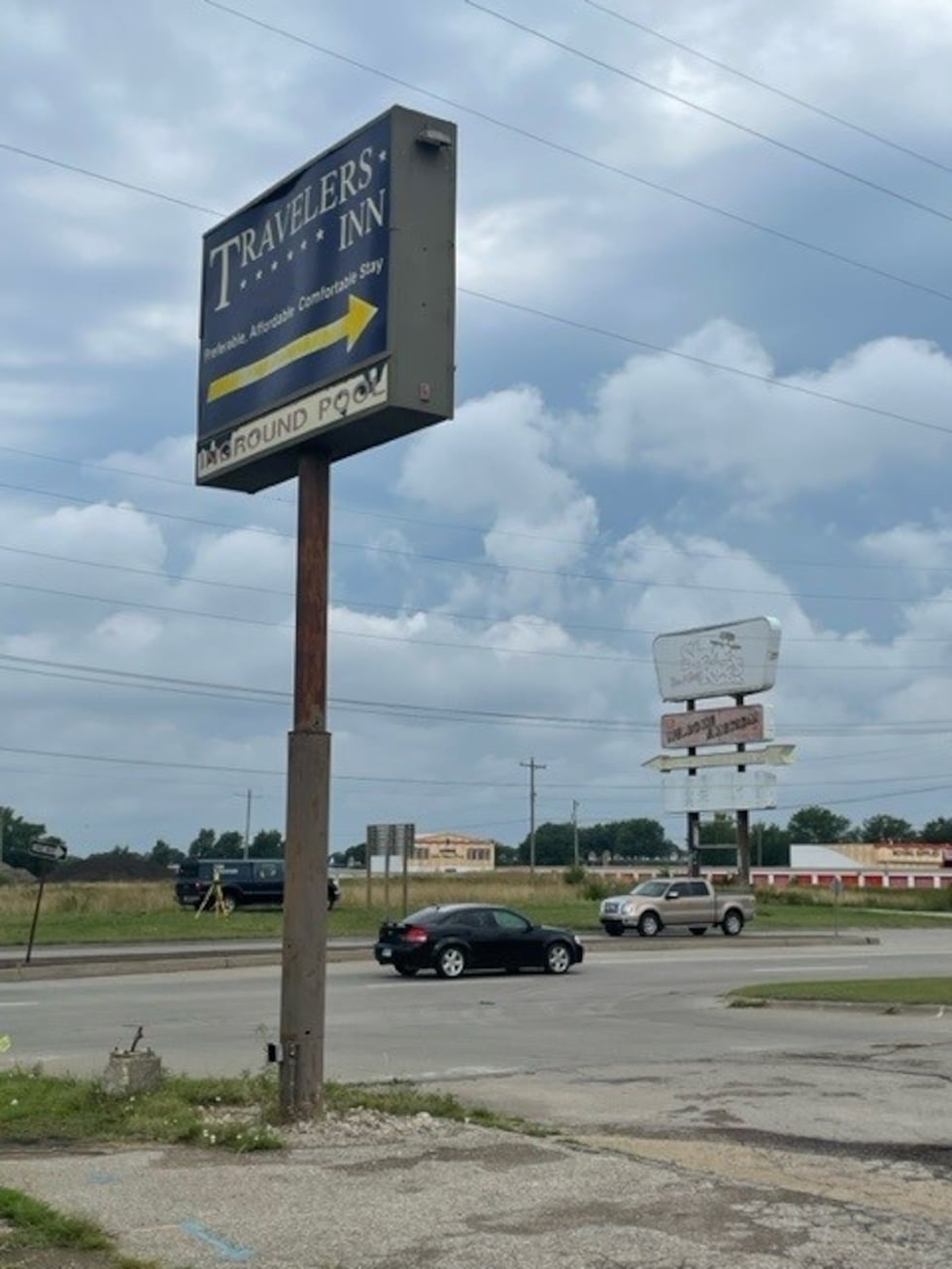 The Kansas Department of Agriculture said lodging inspections and food establishment inspections differ considerably. Each lodging establishment has a licensing inspection when they first open but routine inspections are not required like they are for establishments that sell food. After a licensing inspection, a lodging facility will only be inspected if a complaint is lodged against it and the inspection only looks at areas included in the complaint.
That said, KDA indicated its presence at Travelers Inn on Thursday was related to an inspection following several complaints lodged against the establishment within the past year. Each time an inspection was conducted and followed up on, violations were found.
The Dept. noted that enforcement has increased in the last few months to reflect increased concerns about the declining condition of the business. Previous complaints only allowed officials access to a small number of rooms. However, after the most recent complaint, an inspection was conducted on July 24 with City of Topeka authorities and officials were allowed access to more of the facility.
Officials said the most recent inspection found much more extreme conditions that were "clearly affecting the health of guests and the public health in general." The business was cited for an imminent health hazard.
The inspection violations report states that there was live cockroach activity, no smoke detectors in several rooms, an overabundance of trash and debris, sagging ceiling in areas, carpet with stains, litter, dirt and debris, and accumulation of mold on the walls, ceiling, carpet and restroom floor.
Based on the intensity of the sanitation concerns, KDA said it has decided that the only appropriate course of action is to revoke the lodging license for Travelers Inn and legal action has been initiated to do so.
Copyright 2023 WIBW. All rights reserved.