TRM hosts informational meetings surrounding growing concerns for homeless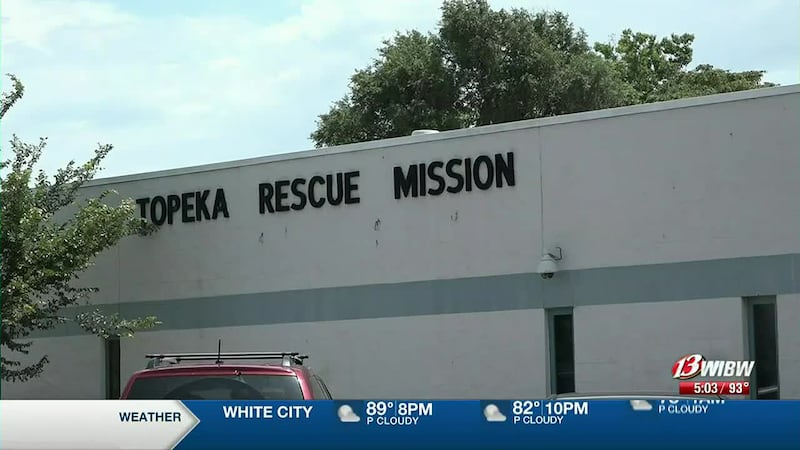 Published: Jul. 27, 2023 at 10:33 PM CDT
TOPEKA, Kan. (WIBW) - The Topeka Rescue Mission says they are holding meetings that are factual, transparent and truthful in regard to increased concerns in the community about issues surrounding homelessness.
"We need to come here and if we're going to complain we need to come with solutions and so that's what this is all about," says a concerned community member.
Topeka Rescue Mission officials say these additional meetings present a chance to discuss the current state of homelessness locally and across the nation and what can be done to solve it.
"We really hope that once the community leaves they know a couple of things, one is that we want to hear from them. We want to know what they're seeing. We want to know what they're concerned with. We want to be able to engage them if they want to help so when they leave here tonight they're going to know more about trends, history of homelessness, they're going to know more about TRM and our operations and about what we do and what we don't do. Then we're also going to be talking about a game plan with an organization that Barry Feaker is leading called Compassion Strategies where if we come together as a community we have different solutions to these problems and things that we're trying to solve," says Executive Director at TRM, La Manda Broyles.
Law enforcement officials, council members, business owners and community members all attended the meeting looking for solutions.
"I think it's important to get guidance from the community, city council, our elected officials, our appointed officials, but also to hear from people who live in neighborhoods across the county where they see individuals who are unsheltered or in need of care," says Chief Executive Officer at Valeo Behavioral Health Care, Bill Persinger.
"I'm angry that nothing is being done and instead of saying hey can we help you or can we teach you to do something, we're being run out of our businesses," says a frustrated Topeka business owner.
TRM officials say fixing the three main factors behind homelessness circumstantial, mental health issues, and drug and alcohol substance abuse is a start.
"We're really trying to say what can we look at in those three areas. What are some solutions for that but then also trying to explain to the community why our outreach team goes out every day to engage and learn the stories and that it takes time there is not going to be a quick fix for those experiencing homelessness and there shouldn't be," says Broyles.
The next two meetings will be held Aug. 10th from 9 a.m. to 11 a.m., and Aug. 22nd from 11:30 a.m. to 1:30 p.m. To watch the meetings on a live stream click here.
Copyright 2023 WIBW. All rights reserved.