Senate honors DEA with resolution passed to recognize 50th anniversary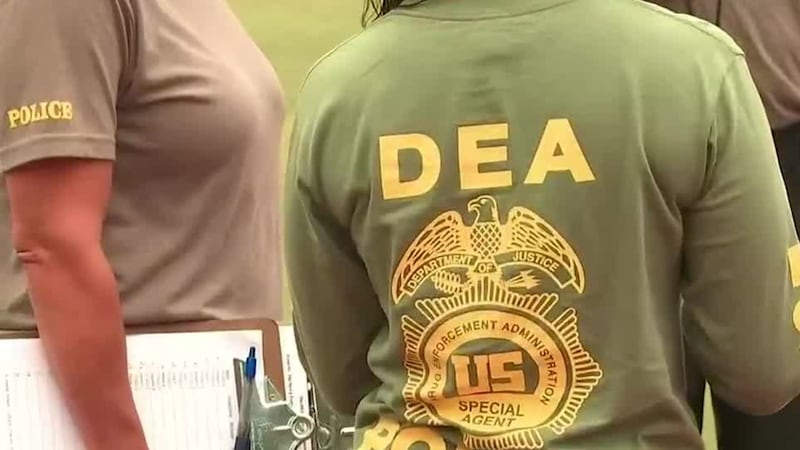 Published: Jul. 19, 2023 at 1:00 PM CDT
TOPEKA, Kan. (WIBW) - The U.S. Senate has unanimously passed a Kansas-backed resolution that honors the Drug Enforcement Administration on its 50th anniversary.
On Wednesday, July 19, U.S. Senator Jerry Moran (R-Kan.) says the Senate unanimously passed a resolution he introduced alongside Sen. Jeanne Shaheen (D-N.H.) to recognize the 50th anniversary of the Drug Enforcement Administration.
"While its mission has evolved and expanded over the decades, the DEA is just as important today as it was 50 years ago as the agency works to apprehend drug traffickers and to protect our communities from harmful, illegal drugs," Moran said. "Today we recognize the sacrifices of the men and women in the DEA and remember those who have given their lives in the line of duty while serving in the DEA."
Sens. Moran and Shaheen lead the Senate Appropriations Subcommittee on Commerce, Justice and Science as the ranking member and chair.
"As we mark the fifty-year anniversary of the Drug Enforcement Administration's establishment this month, I'm proud to support this resolution honoring the important work of the men and women of the DEA," said Sen. Shaheen. "Through the enforcement of controlled substance laws and regulations to dismantling transnational drug trafficking organizations and bringing dangerous, prolific global drug traffickers to justice, their dedicated service is essential to supporting public safety, health and national security efforts."
The Senators noted that the DEA was established on July 1, 1973, to enforce the Controlled Substances Act. To read the full resolution, click HERE.
Copyright 2023 WIBW. All rights reserved.