Two drivers hospitalized after axle, tire detach from semi on I-35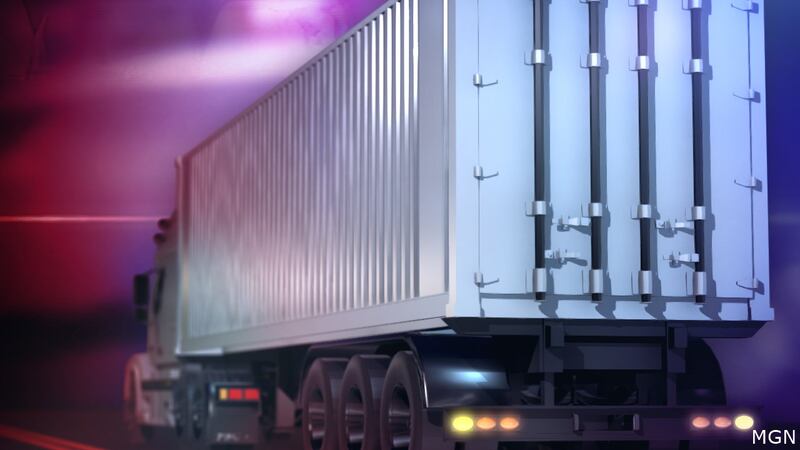 Published: Jul. 12, 2023 at 7:49 AM CDT
TOPEKA, Kan. (WIBW) - Two drivers were hospitalized after a semi-truck tire and axle came off the vehicle along I-35 in South-Central Kansas.
The Kansas Highway Patrol Crash Log indicates that around 6 p.m. on Tuesday, July 11, emergency crews were called to the area of mile marker 6 on northbound I-35 in Sumner Co. with reports of a 3-vehicle collision.
When officials arrived, they said they found a 2007 Freightliner semi-truck driven by Abdikarim F. Guliad, 45, of Kansas City, Mo., had been headed north on the interstate when the truck lost a tire.
KHP said a 2015 Freightliner driven by Pardeep Singh, 38, of Fort Worth, Texas, slid into a barrier wall in an attempt to avoid Guliad's truck.
Meanwhile, officials said a third 2020 Freightliner semi-truck driven by Randy J. Young Jr., 24, of Stafford, Texas, hit the tire and axle that detached from Guliad's truck.
KHP said Guliad and Singh were taken to Ascension Via Christi Hospital in Wellington with suspected minor injuries. Guliad was not wearing his seatbelt at the time of the crash, however, Singh was. Young escaped the crash without injury. He was also wearing a seatbelt at the time of the incident.
Copyright 2023 WIBW. All rights reserved.