Authorities investigating after Kansas legislators receive mail with suspicious powder
Published: Jun. 16, 2023 at 3:44 PM CDT
TOPEKA, Kan. (KCTV) - The authorities have confirmed that Kansas legislators are receiving "suspicious letters" and "possibly packages" at their homes with a suspicious powder inside.
The information comes from the director of Legislative Administrative Services.
He said that, at 1:30 p.m., KHP-Capitol Police informed him of the legislators receiving the items at their homes and "other state agencies."
So far, the items that KHP-Capitol Police are aware of have Topeka and Kansas City return addresses. Inside, there is a "suspicious powder."
KHP said they had retrieved three or four of the letters from legislators and one from the attorney general's office. The items were turned over to the Kansas Bureau of Investigation and the FBI.
Later, the KBI said 30 letters containing white powder had been reported across the state. As of Saturday, the KBI said more than 70 letters were received by state legislators and other public officials across Kansas.
No injuries have been reported, they said.
KCTV5 News spoke to Sen. Molly Baumgardner on Friday evening. She said that she'd heard from a house representative that more than 50 envelopes had been received. The KBI confirmed that number, as well.
Sen. Baumgardner also shared a picture of the envelope she'd received, which contained white powder. She is waiting for the KBI to come and retrieve it.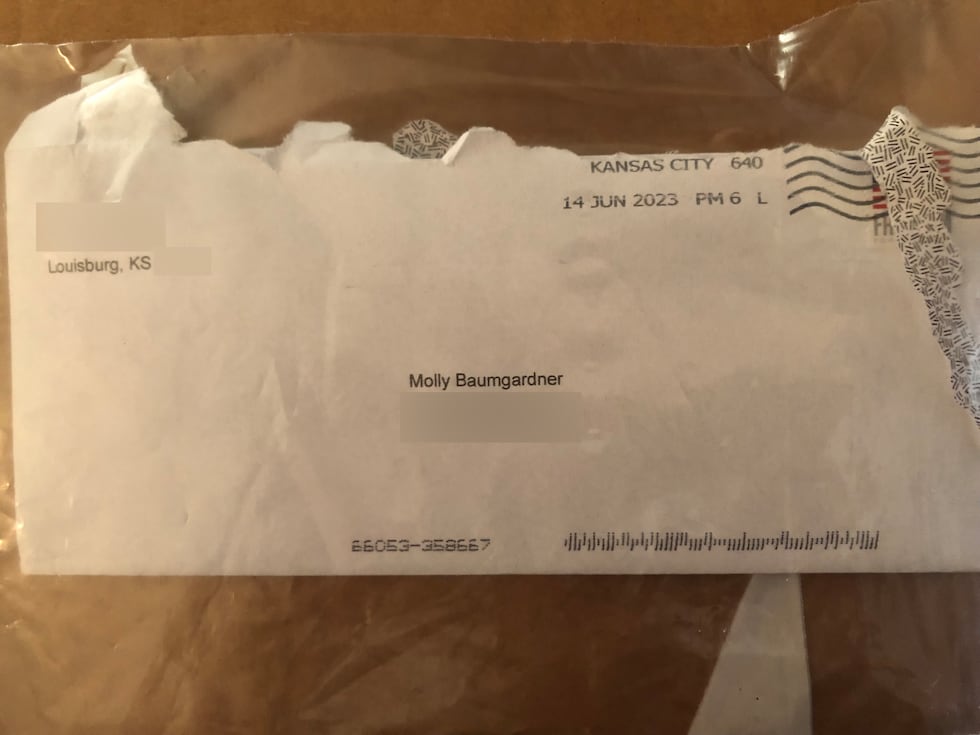 In the letter that was sent to legislators, the director of LAS said: "I know some of you may have already received correspondence from leadership regarding this issue, but I wanted to make sure everyone receives the information. Please be diligent and cautious when receiving mail from unknown individuals. As more information becomes available, I will keep you informed."
KCTV5 News reached out to the FBI and KBI, seeking additional information. We were sent the following:
Copyright 2023 KCTV. All rights reserved.