Mulvane Art Museum galleries closed to the public for renovation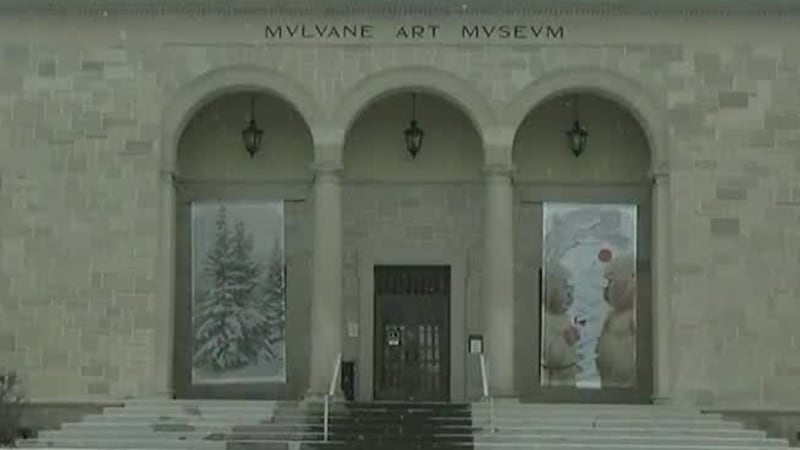 Published: Jun. 7, 2023 at 4:12 PM CDT
TOPEKA, Kan. (WIBW) - Washburn University's Mulvane Art Museum main galleries and the ArtLab are closed to the public for a major renovation that includes updates to the HVAC system.
Washburn University's Mulvane Art Museum said the changes will allow the museum to advance its mission of preserving its collection and sharing art with the community. The renovations are expected to be completed and the museum to reopen in spring 2024.
According to Washburn University's Mulvane Art Museum, the Rita Blitt Gallery will remain open to the public during this time and a number of exciting exhibitions and programs are planned in the gallery, which is located adjacent to White Concert Hall on Washburn University's campus, across the campus and in the community by the Mulvane staff.
Washburn University's Mulvane Art Museum indicated the reopening of the museum will occur in spring 2024, and the Mulvane will be officially celebrating 100 years of collecting art, presenting exhibitions and educational programs and enriching the lives of the campus, community and region.
Mulvane Art Museum Director Connie Gibbons shared a comment about the renovation.
"The museum staff and friends of the museum look forward to a celebration of its centennial in 2024," said Gibbons. "We will be ready to begin a new journey that anticipates the next 100 years."
Learn more at the Mulvane Art Museum website or call 785-670-1124.
Copyright 2023 WIBW. All rights reserved.