18-year-old accused of impersonating police officer, falsely pulling over drivers in 2 states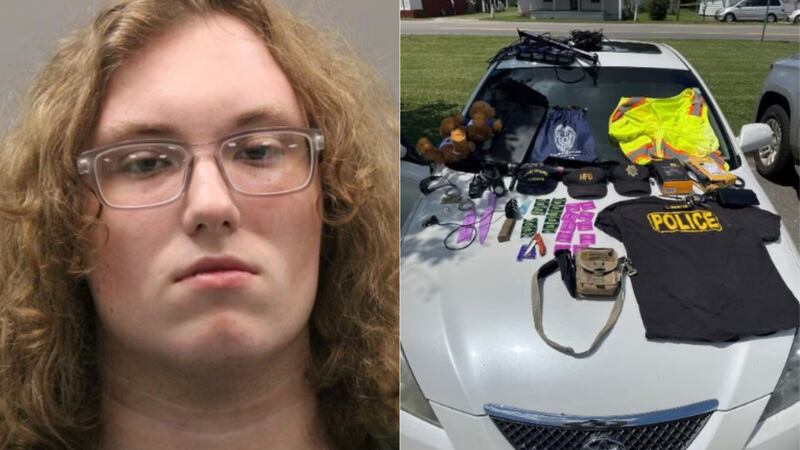 Published: Jun. 6, 2023 at 8:09 PM CDT
LIMESTONE COUNTY, Ala. (WAFF/Gray News) - An 18-year-old has been arrested for impersonating a police officer.
WAFF reports that 18-year-old Logan Martin stole police lights from a Madison County career tech law enforcement vehicle.
The Limestone County Sheriff's Office said Martin had visited them after applying for a corrections officer position.
According to the team, they received a tip that he had stolen blue police lights and placed them in his car.
Authorities said the 18-year-old then used the stolen lights to pull over multiple drivers in Alabama and Tennessee.
Deputies said they found the blue lights inside Martin's vehicle while conducting a search warrant.
The team said they also found dash cameras, a police radio and other law enforcement-related items.
When questioned by police, Martin reportedly confessed.
The 18-year-old was arrested and charged with impersonating a peace officer.
Copyright 2023 WAFF via Gray Media Group, Inc. All rights reserved.