Man wanted for child sex trafficking placed on FBI's 10 Most Wanted list
$250K reward offered for information resulting in arrest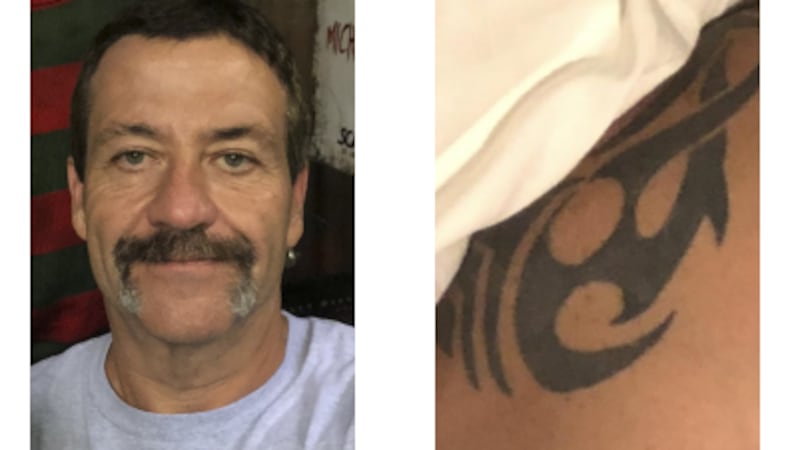 Published: May. 25, 2023 at 2:30 PM CDT
ST. LOUIS, Mo. (WIBW) - A Missouri man wanted for the sex trafficking of at least one child has been placed on the FBI's 10 Most Wanted Fugitives List with a reward of $250,000.
The Federal Bureau of Investigation announced on Thursday, May 25, that its St. Louis Field Office and the U.S. Attorney's Office for the Eastern District of Missouri added Donald E. Fields II to the Ten Most Wanted Fugitives list. He stands accused of involvement in sex trafficking and is the 531st addition.
Officials noted that Fields is wanted for the alleged sex trafficking of at least one child in Missouri between 2013 and 2017. A federal arrest warrant was issued for him on Dec. 8.
The FBI has offered a $250,000 reward for information that leads to the arrest of Fields.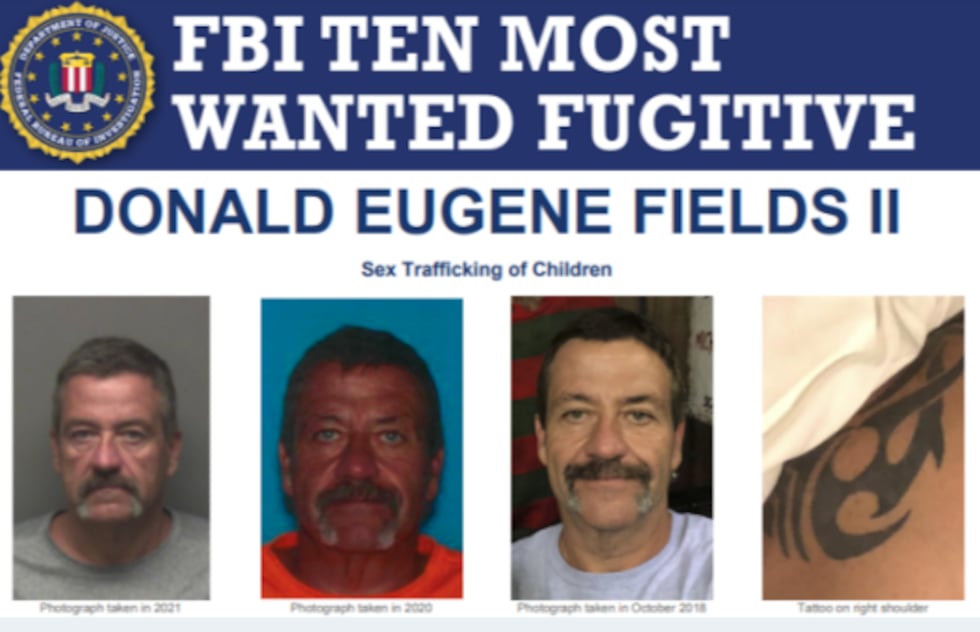 "The FBI recognizes the crucial role that public assistance has played in tracking fugitives throughout the years. We hope that raising the rewards for the Ten Most Wanted Fugitives will garner additional public tips leading to the capture of these dangerous criminals," said Assistant Director Luis Quesada of the FBI's Criminal Investigative Division. "There is no question that the growing threat of violent crime concerns both law enforcement and communities all over the country. The reward offers of up to $250,000 is a significant increase, representing the FBI's commitment to protecting our citizens."
Fields has been described as a 58-year-old white man who stands at 6-foot-4 and weighs about 220 lbs. He has brown hair and hazel eyes. He also dons a scar on his chest, groin, left calf, both legs and both knees as well as a tribal print tattoo on his right shoulder. He has also been known to go by Don or Eugene.
The FBI also indicated that Fields has been known to work as a tree trimmer, resale shop owner and independently sold cars. He was last known to life in Franklin Co., Mo., and has family both there and in his birth state of Kentucky, He is also known to visit casinos and has traveled to Florida in the past.
Fields should be considered armed and dangerous. If anyone has information about his whereabouts, they should report that information to 1-800-225-5324.
Copyright 2023 WIBW. All rights reserved.