15th anniversary of Meridian Way Wind Farm celebrated as success continues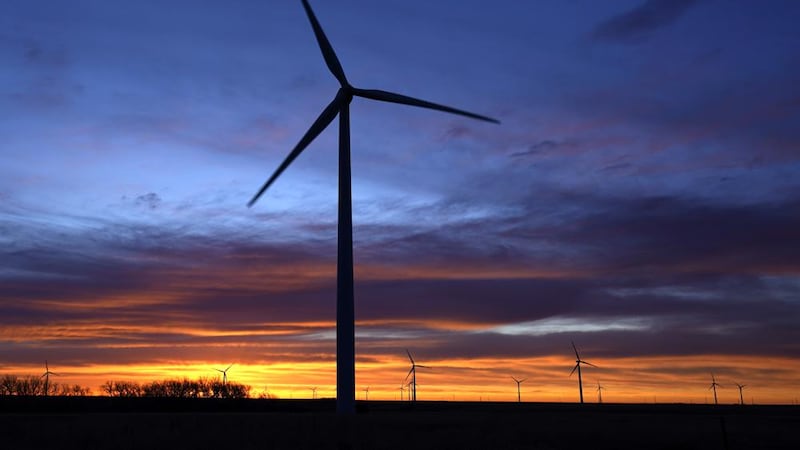 Published: May. 22, 2023 at 1:49 PM CDT
CONCORDIA, Kan. (WIBW) - The 15th anniversary of the Meridian Way Wind Farm is being celebrated as the project's success continues in 2023.
EDP Renewables North America - a renewable energy developer and fourth-largest wind operator in North America - says on Monday, May 22, that it is set to commemorate the 15th anniversary of Meridian Way Wind Farm. The 2-phase 201-megawatt project in Cloud Co. produces enough energy to power 54,000 homes.
EDPR NA also said the farm has provided significant economic and environmental benefits for the local community as well as the state. It represents an estimated capital investment of about $442 million and provides significant economic benefits through job creation and funds to the local community.
During construction, the developer noted that the project created 246 full-time jobs and now employs 25 permanent positions to keep the project in operation. Meridian Way has also contributed more than $17 million in spending within 50 miles of the project to support local businesses. Lastly, it disbursed more than $11.8 million to landowners who participate in lease agreements.
"Meridian Way's 15th-anniversary celebration highlights Kansas's renewable energy strides and brings excitement for what's to come in the future," Ethan Mahin, Operations Manager – Meridian Way Wind Farm, said. "The local community has long been a key player in and contributor to Meridian Way's success as well as to EDP Renewables' mission of producing clean, sustainable energy for all, and we look forward to continuing to work with them and the project's other supportive stakeholders for years to come."
Beyond economic support, EDPR NA also said wind energy has a positive effect on the environment. Meridian Way saves more than 357 million gallons of water - the same amount of water conventional generation sources would need to produce the same amount of energy capacity as the farm.
Copyright 2023 WIBW. All rights reserved.