Party pooch bailed out of doggy jail by forever family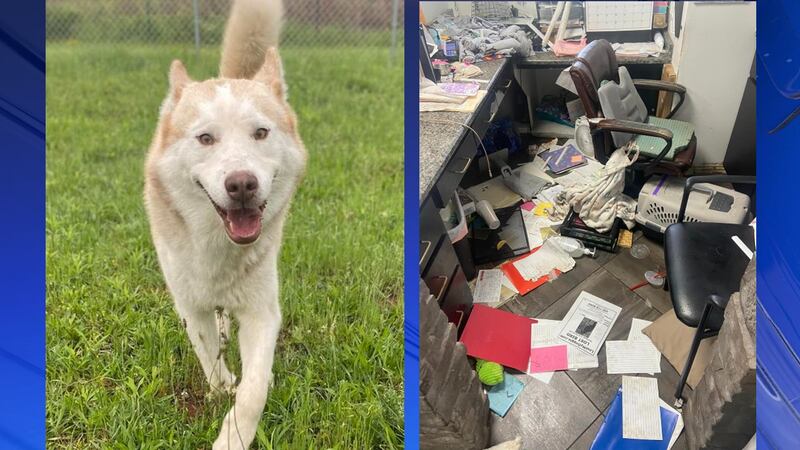 Published: May. 18, 2023 at 12:10 PM CDT
COLBERT COUNTY, Ala. (WAFF/Gray News) – A husky put behind bars after escaping from a kennel and damaging the front office of the Colbert County Animal Shelter in Alabama has been bailed out of doggy jail by its new forever family.
Shelter Director Corey Speegle said a male husky name Titan managed to wiggle the latch of its kennel loose overnight Monday into Tuesday and then opened the lever-handled door into the lobby.
From there, Speegle said Titan destroyed a computer and damaged files, window blinds and shelter supplies during his rampage.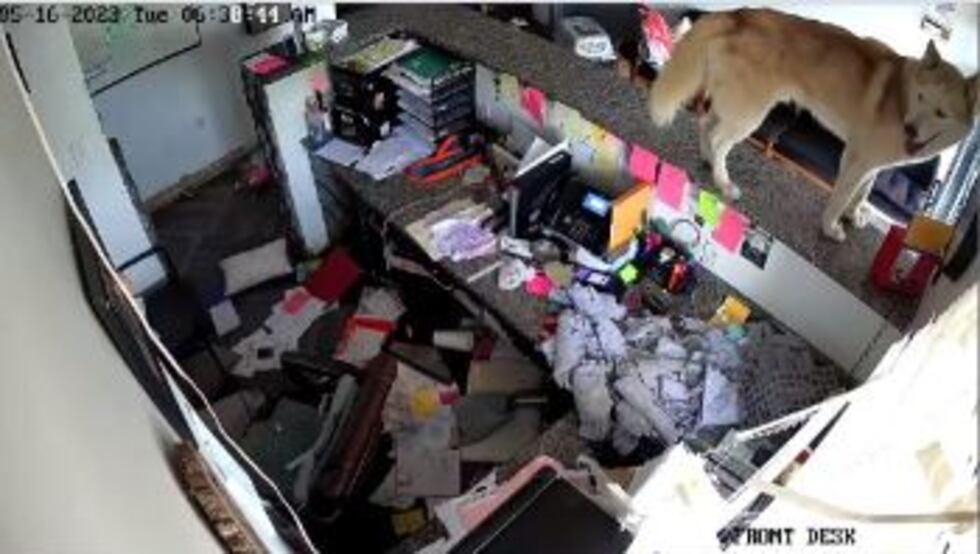 Speegle said the mess took half a day to clean up. He added that Titan also broke two other dogs out of their kennels, but they didn't make it to the lobby.
The shelter director said Muscle Shoals police officers were called overnight after the interior alarm went off, but officers didn't see the dog running loose inside.
"The alarm company called back and said multiple interior alarms were going off again," said Speegle. "I told them it was probably a mouse. It was a husky."
Speegle found Titan and the mess when he arrived at work Tuesday morning and put the dog behind kennel doors to think about the damage he caused.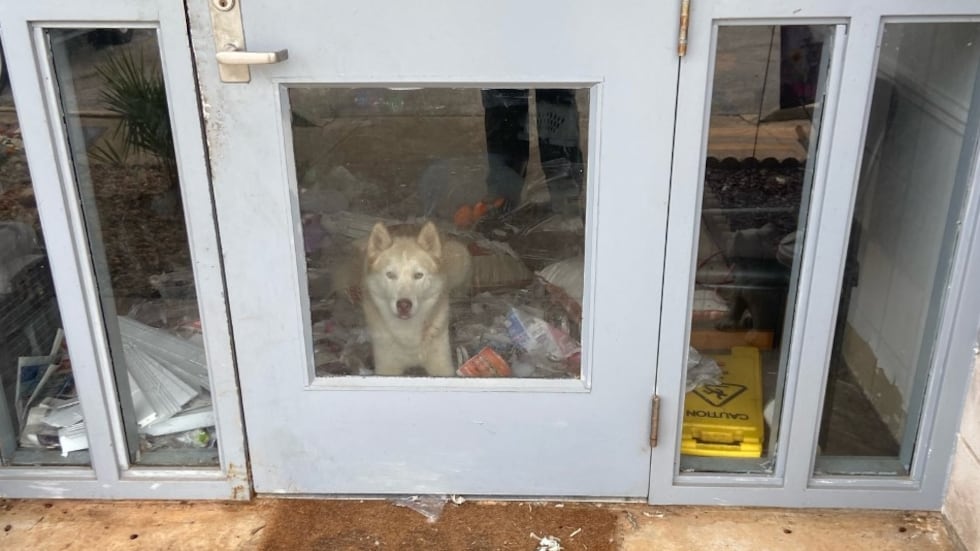 "Titan is looking for someone to bust him out of doggy jail after his late night shenanigans and party for 1!" the animal shelter said in a post on Facebook. "He is such a sweet dog, unless you are paper products."
The 4-year-old husky didn't stay in solitary confinement for long. The animal shelter said in a post Wednesday it was adopted to a home with an experienced owner for the breed.
Not only does Titan get a new home, it also gets a sibling who looks like it.
Copyright 2023 WAFF via Gray Media Group, Inc. All rights reserved.