Chapman sets fastest pitch record for Royals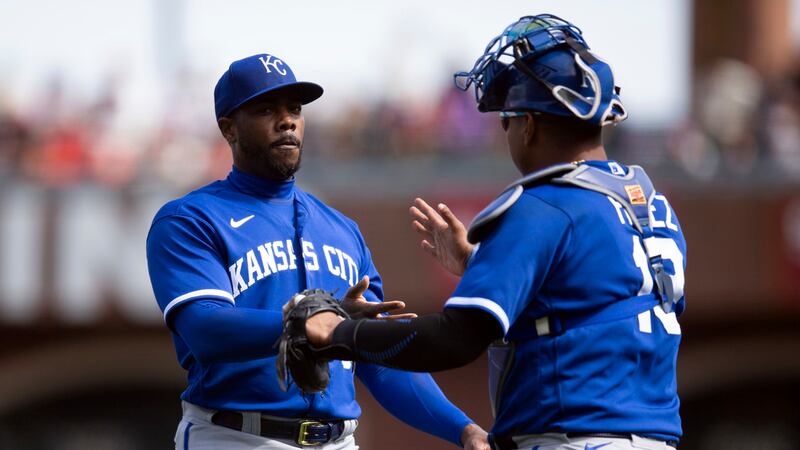 Published: May. 17, 2023 at 11:00 AM CDT
SAN DIEGO (KCTV) - A fastball out of the left hand of Royals reliever Aroldis Chapman rocketed past San Diego Padres infielder Jake Cronenworth and into the glove of Freddy Fermin on Tuesday night. It froze Cronenworth for strike three and got the Royals out of a seventh-inning jam in a game they'd go on to win 5-4.
And it also set a record. At 103.8 miles per hour, Chapman's fastball was the fastest in Kansas City Royals franchise history.
During the last decade-plus, Royals reliever Kelvin Herrera provided plenty of heat out of the bullpen. Before he was locking down playoff leads in 2015 and 2016, he set the franchise record for fastest pitch during an April 17, 2012, game against the Detroit Tigers. On that day, Herrera's 103.5 mph pitch was fouled off by Don Kelly, but set a record that lasted a little over 11 years.
Until Tuesday night, when Chapman blew it away.
According to Baseball Savant, the 35-year-old left-hander from Cuba has thrown four of the five fastest pitches in franchise history in just over a month with Kansas City.
Copyright 2023 KCTV. All rights reserved.