Two teens face charges after church vandalism dubbed hate crime
Published: May. 9, 2023 at 12:54 PM CDT
TOPEKA, Kan. (WIBW) - Two teenagers face possible charges after acts of vandalism at a local church were dubbed a hate crime.
The Topeka Police Department charges are under consideration for two teenagers in connection to vandalism and what has since been called a hate crime at In Gods House Church at 1616 NE Seward Ave.
The crime was reported on Tuesday, May 2, after hateful messages were spray painted on the inside of a bus and it was damaged to the point of being unable to drive.
As a result of the investigation, TPD announced on Tuesday, May 9, that a 15-year-old male and a 16-year-old male were both identified as suspects.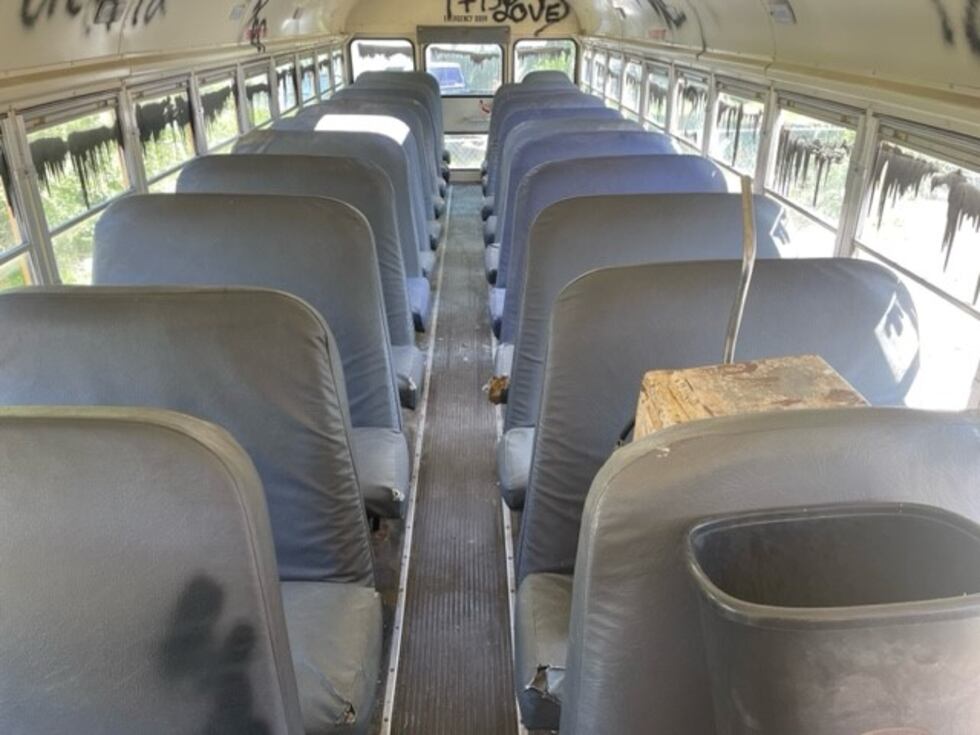 Officials did not say the teens were arrested, however, the case has been sent to Shawnee County District Attorney Mike Kagay to consider charges.
On Friday, another instance of vandalism was reported at a church across the Capital City that has since been deemed unconnected.
Anyone with information about the crime is still urged to report it to TPD at 785-368-9400 or the Shawnee Co. Crime Stoppers at 785-234-0007.
Copyright 2023 WIBW. All rights reserved.