Fallen Kansas firefighters to be honored on national memorial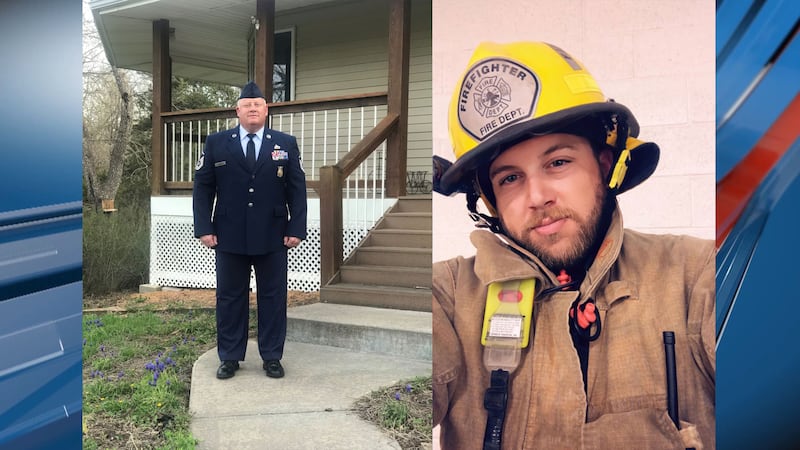 Published: May. 2, 2023 at 2:33 PM CDT
TOPEKA, Kan. (WIBW) - Two fallen firefighters from the Sunflower State will be honored on the National Memorial after giving their lives to protect their communities.
The National Fallen Firefighters Foundation says it will host the 42nd National Fallen Firefighters Memorial Weekend on May 6 and 7 in Emmitsburg, Md. It said the 2023 tribute will honor 79 firefighters who died in the line of duty in 2022 as well as 65 firefighters who died in previous years - two of which are from Kansas.
NFFF noted that each firefighter's name will be etched on a bronze plaque and become a permanent part of the National Memorial to honor their sacrifices.
The Foundation indicated that Assistant Chief Michael Baker, 52, of the 190th Air Refueling Wing Fire & Emergency Services will be honored at the event. He passed away on Sept. 21, 2021, following complications with COVID-19.
NFFF also said Firefighter Joshua Haynes, 35, of the Linn Co. Rural Fire District #1, will be honored for his dedication. He collapsed while fighting a fire and was airlifted to the University of Kansas Medical Center where he died on June 22, 2022, due to injuries sustained in the fire.
The Foundation said it will live stream a candlelight service and a memorial service during the event HERE.
For more information about 2023 honorees, click HERE.
Copyright 2023 WIBW. All rights reserved.