Postal worker union members picket Topeka post office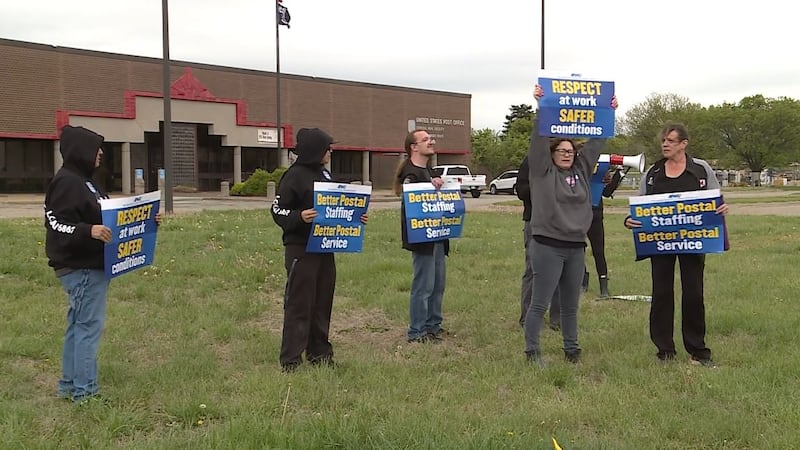 Published: Apr. 28, 2023 at 5:07 PM CDT
TOPEKA, Kan. (WIBW) - One group of Kansas workers came together Friday afternoon to call for a better workplace.
Members of the American Postal Workers Union picketed outside the North Park Post Office on Gage Blvd.
The group is calling for better staffing and an end to harassment and other toxic workplace behaviors. They say it hurts their workers, and in effect the public they serve.
"There's been some situations going on that we've been hearing, even where I work, about management pretty much blowing aside what's going on," Sumara Santiago, the local chapter's treasury Secretary, explained. "We're tired of it, we are so tired of it."
The picket group was comprised of union members from other distribution centers.
Copyright 2023 WIBW. All rights reserved.