Health care center estimates changes to KanCare could impact patients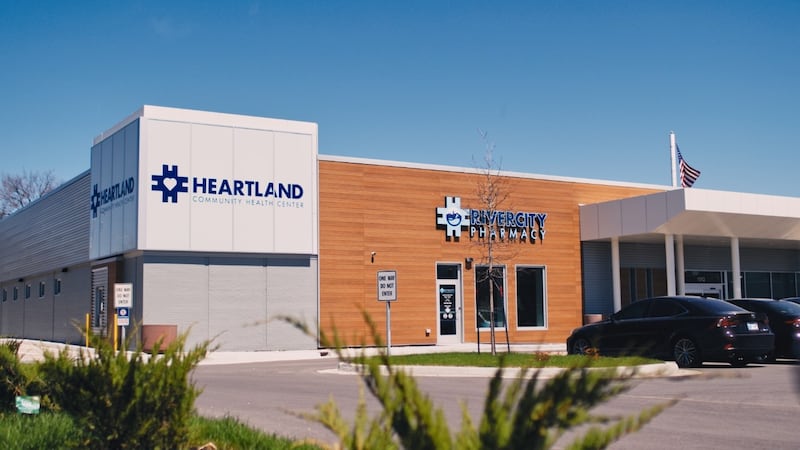 Published: Mar. 30, 2023 at 6:36 PM CDT
LAWRENCE, Kan. (WIBW) - A health care center estimates changes to KanCare could impact patients.
Heartland Community Health Center announced in December, congress moved the Medicaid continuous coverage requirement from the COVID-19 public health emergency (PHE). Starting April 1, the state will resume reviewing all KanCare employees' eligibility and will begin ending coverage for those found ineligible.
Heartland Community Health Center is Lawrence's main safety net health care provider that accepts patients regardless of income or insurance status. In 2022, Heartland Community Health Center cared for 20,358 patients for 64,520 visits. More than 40% of patients receiving care at Heartland utilize Medicaid as their only source of health insurance including 6,206 children.
"Since the Pandemic many families have relied on KanCare to receive critical health services, and their coverage is at risk of not being renewed," said Elizabeth Keever, Heartland's Chief Development Officer. "With Medicaid terminations resuming this week, we are concerned about the significant impact this will have on such a large percentage of our patients and its disproportional impact to marginalized communities."
Heartland Community Health Center indicated as Douglas County's Federally Qualified Health Center, Heartland offers comprehensive primary care, dental, behavioral health, and pharmacy services on a sliding scale for patients earning 200% or below the federal poverty level. Also, Heartland has a Compassionate Care Fund, allowing emergency assistance for certain individuals unable to pay for their health care services. The fund provides financial assistance to patients at all of Heartland's locations and services including Panda Pediatrics and River City Pharmacy, but funding for this program is limited and is dependent on community donations. Currently, Heartland sees 1,815 uninsured adults and 809 uninsured children.
Heartland Community Health Center noted that according to the Kansas Health Institute (KHI), Douglas County, Kan., saw a nearly 30% growth in KanCare enrollment since the start of the pandemic. As of June 2022, 14,112 Douglas County residents were enrolled in the program. KHI estimates 47.6% of the enrollment growth is at risk of disenrollment which begins in April and will continue for 12 months.
Heartland Community Health Center said it is partnering with A Compass Project to provide patients with Medicaid eligibility assistance and support patients during their renewal process.
"As the Insurance Eligibility Coordinator for Heartland, I conduct over-the-phone screenings to see how I can help each patient individually find eligibility for Medicaid," said Mitzi Robinson. "If I find Medicaid eligibility for minor children, parents, and pregnant women I can provide same-day KanCare coverage."
In addition to helping Heartland patients with insurance eligibility, Robinson also serves as the manager of A Compass Project, assisting with Medicaid applications until approval is granted through KanCare.
"A Compass Project does exactly what our name says, we provide navigation as needed throughout the screening process," said Robinson. "Each patient we are in contact with will receive an individual screening as each person's household and medical needs are different."
Heartland Community Health Center said A Compass Project is available from 8 a.m. to 5 p.m. Monday through Friday and patients can schedule an in-person appointment from 10 a.m. to noon, each weekday. More information is available on their website.
Individuals interested in supporting Heartland's Compassionate Care Fund can make a donation online at www.heartlandhealth.org/donate.
Copyright 2023 WIBW. All rights reserved.