Proposed ballpark would stretch over I-670, be built on site of old KC Star building: new renderings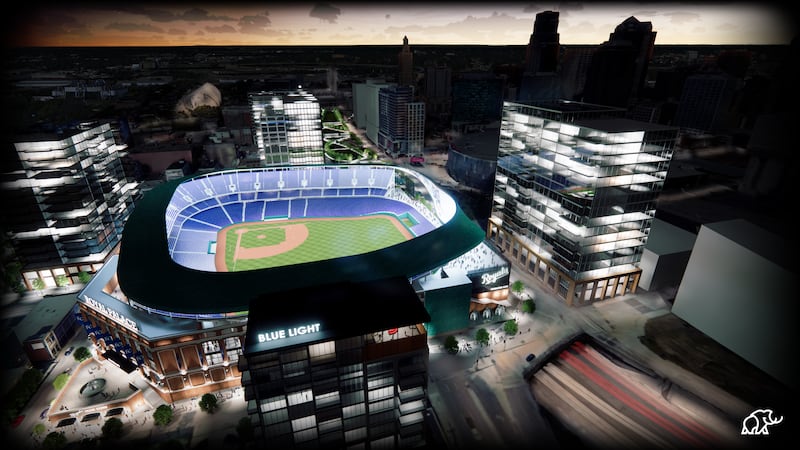 Published: Mar. 29, 2023 at 11:58 AM CDT
KANSAS CITY, Mo. (KCTV) - A design firm has released renderings of a new downtown baseball stadium with a unique concept.
Mammoth Sports Construction unveiled a stadium design for the Kansas City Royals that stretches over I-670 and would sit on the site of the old Kansas City Star printing pavilion.
The Kansas City Royals note that the firm's renderings are not affiliated with the team.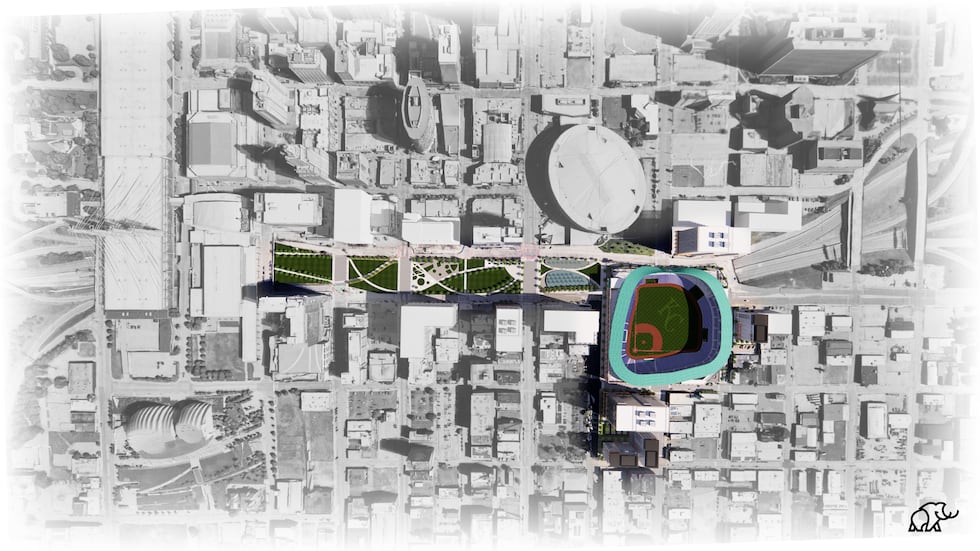 The firm stated design director David Folsom, a Kansas City native, helped create the concept, pulling designs from several areas:
Recycled copper from the KC Star building pays tribute to the site where it would stand

Brick facade incorporates the style of the iconic West Bottoms stockyards

Curved seating bowl preserves the present seating structure of Kaufman Stadium

U-shaped section design takes inspiration from Fenway Park and Camden Yards
"Altogether, it's a timeless ballpark design, woven into its city, with all the history of yesterday and the features of tomorrow. Craftsman quality. Anchored to place. A city like this one deserves no less," Mammoth said in a statement.
The Kansas City Royals have made known their intentions of constructing a $2 billion stadium and ballpark district for a future home.
The Royals have stated the club has narrowed its focus to a handful of locations for the downtown facility.
Editor's Note: A previous version stated the concept has the stadium built over I-35. That has been corrected to the design being over I-670.
Copyright 2023 KCTV. All rights reserved.