KS Legislature Wrap: 'Fairness in Women's Sports,' AG authority sent to Governor's desk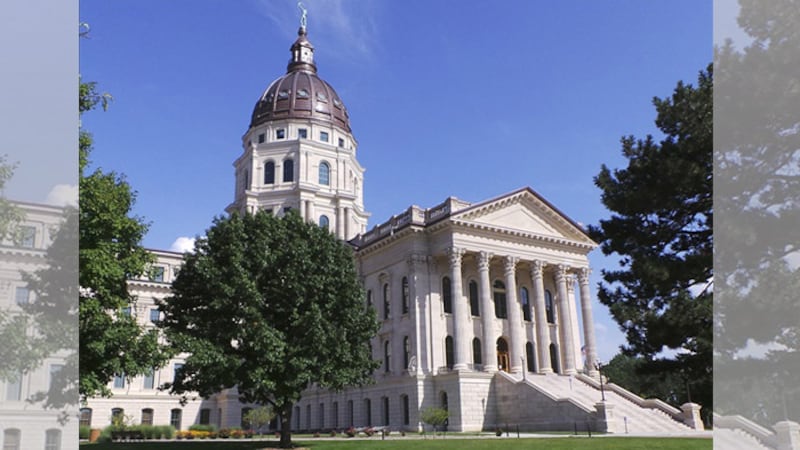 Published: Mar. 9, 2023 at 3:55 PM CST
TOPEKA, Kan. (WIBW) - The Kansas Senate acted on multiple bills advanced Wednesday.
HB 2238, or the Fairness in Women's Sports Act, which would prohibit trans students identifying as girls from participating in girls' sports, also passed the Senate. It will be sent to Gov. Laura Kelly, who vetoed similar legislation last year. The 28-11 vote conducted today passes the super-majority needed to override a veto, which was not the case last session. The House, though, did not meet that same threshold.
"Opponents don't seem concerned about the trophies, placements, and championships that will be lost by Kansas girls if we don't pass this. They aren't concerned mental health of girls who will be forced to undress around biological men. I'm not willing to wait until a Kansas girl is forced into this situation. And that is why I vote YES for the Fairness in Women's Sports Act," said Sen. Renee Erickson in her Explanation of Vote.
"The Fairness in Women's Sports Act is about just that – fairness. It simply sets guidelines that ensure the fair playing field continues for women that we have recognized for decades. Despite her past vetoes of this same bill, Governor Kelly indicated in a campaign ad that of course she believes men should not compete in girls' sports. If she is true to her word about meeting us in the middle, then of course she will sign the bill," said President Ty Masterson.
Senators also approved Senate Bill 244, which would provide authority to the Kansas Attorney General to prosecute any crime committed in multiple counties. Attorney General Kris Kobach said he would use that authority to crack down on retail theft, one of major campaign promises. The legislation passed on a 35-3 vote.
SB 244, a bill combating Organized Retail Crime, passes the Senate 35 to 3. In the Attorney General's office, we are working with our law enforcement and private industry partners to create a Kansas ORC Task Force to examine ways to thwart this new criminal enterprise. #ksleg pic.twitter.com/5yFSDncvom

— Kris W. Kobach (@KrisKobach1787) March 9, 2023
The Senate adjourned, and returned later to pass two more bills. HB 2184 would abolish the Judicial Council Fund and shift its funding to the State General Fund. SB 114 defines 'advanced recycling' and related terms.
The Kansas House approved three bills; HB 2106 provides a tax exemption for equipment bought to provide internet or video access, HB 2201 requires property valuation notices to provide more information, and HB 2026 would require releases on tax warrants to be filed in the county in which they are docketed.
Copyright 2023 WIBW. All rights reserved.