FBI offering as much as $5,000 for information regarding missing 13-year-old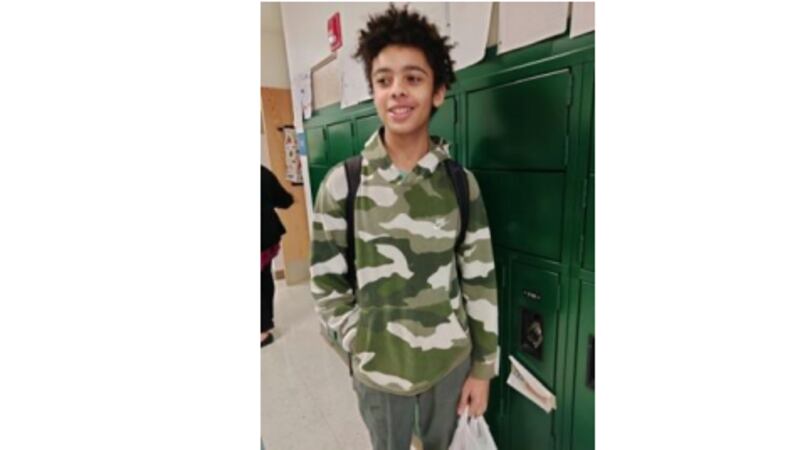 Published: Mar. 8, 2023 at 4:05 PM CST
KANSAS CITY, Mo. (KCTV) - The FBI is now offering a reward of up to $5,000 for information regarding the whereabouts of a 13-year-old boy who has been missing since the beginning of February.
According to the Federal Bureau of Investigation, 13-year-old Jayden Robker was last seen around 3 p.m. on Thursday, Feb. 2. At that time, he was in the vicinity of NW Plaza Drive and NW Plaza Avenue in the Northland. We are including a map at the end of this article.
He was wearing a green camouflage hoodie, grey sweatpants and black Puma shoes. He was riding a black Razor skateboard.
The FBI describes him as an African-American boy who is 5 feet, 7 inches tall and who weighs 127 pounds. He has brown hair and brown eyes.
Anyone with information about here he might be is urged to call the KCPD's Juvenile Section at 816-234-5150. You can also anonymously call the TIPS Hotline at 816-474-TIPS. If you are unable to call, visit kccrimestoppers.com or email tips@fbi.gov.
The FBI is assisting the Kansas City, Missouri, Police Department in their investigation into Robker's disappearance. No further details were provided today.
On March 5, KCTV5 News reported that Robker's family and the Ad Hoc Group Against Crime were canvassing near Gladstone, looking for him.
"If we can get any information from anybody, it would be appreciated," his mother had said. "We want to raise awareness for my son's information and his face and picture."
"It's just hard," his aunt said at the time. "It's been over a month. It's just heartbreaking, heart-wrenching. Every time you go and look somewhere, or you get a tip and follow up and then it wasn't him. It's just really heart-wrenching.
Copyright 2023 KCTV. All rights reserved.