Thousands of fentanyl pills found in car that attempted to outrun officials
Published: Mar. 6, 2023 at 9:09 AM CST
DICKINSON CO., Kan. (WIBW) - Two people from Colorado were busted after thousands of fentanyl pills and other drugs were found in a car that attempted to outrun officials in a chase with law enforcement.
Around 12:15 p.m. on Thursday, March 2, the Dickinson Co. Sheriff's Office says officials attempted to stop a 2021 Toyota passenger car for traffic violations along I-70 near Abilene. The car then sped off in an attempt to outrun deputies and began a police chase.
Officials indicated that the Toyota swerved toward patrol vehicles during the chase, which then exited I-70 and went south on Jeep Rd. but crashed into the ditch and went into a field. It eventually stopped and the driver, later identified as Joel E. Hayes, 37, of Colorado Springs, got out and started to run. He made it on foot for a short distance before he was apprehended by officials.
Meanwhile, the Sheriff's Office said a female passenger, Brenna A. Fitzgerald, 29, of Peyton, Co., was taken into custody and transported to the Abilene Hospital due to injuries she sustained during the crash.
After a search of the car, officials said they found:
Stolen tools from Colorado Springs

Two firearms

More than 9,000 counterfeit oxycodone pills believed to contain fentanyl

Just under 1.5 pounds of methamphetamine

About 84 grams of heroin

Around 34 grams of marijuana

Drug paraphernalia
The Sheriff's Office said Hayes was booked into the Dickinson Co. Jail on:
Flee or attempt to elude law enforcement

Possession with intent to distribute heroin

Possession with intent to distribute opioids

Possession of marijuana

Possession of drug paraphernalia

Aggravated battery

Possession of a firearm by a convicted felon

Possession of stolen property

Criminal damage to property

Aggravated assault on law enforcement

El Paso Co., Co., warrant for failure to appear on drug and weapon-related charges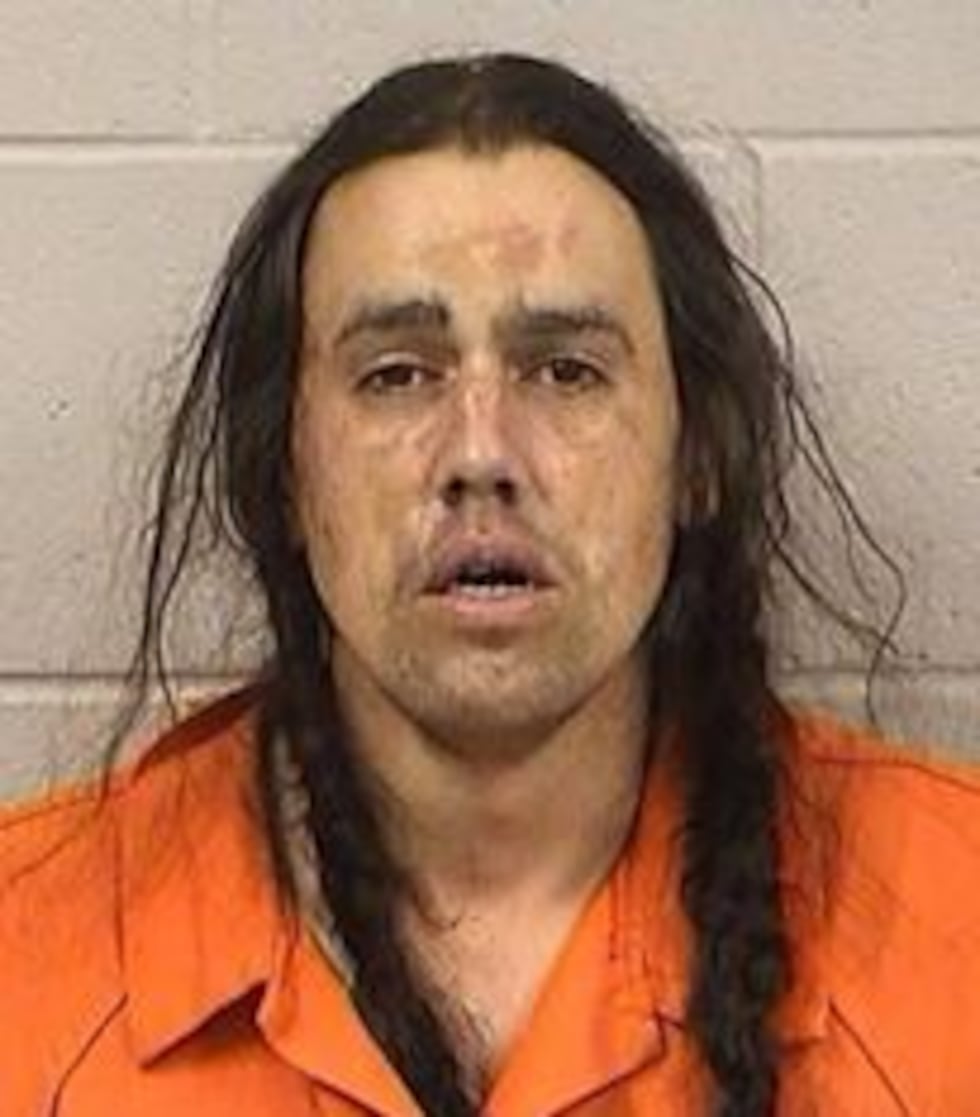 Meanwhile, officials indicated that Fitzgerald was booked into jail on possession with intent to distribute heroin, possession with intent to distribute opioids, possession of marijuana, possession of drug paraphernalia, criminal possession of a weapon and possession of stolen property.
The investigation remains ongoing.
Copyright 2023 WIBW. All rights reserved.