Three women arrested following narcotics search warrant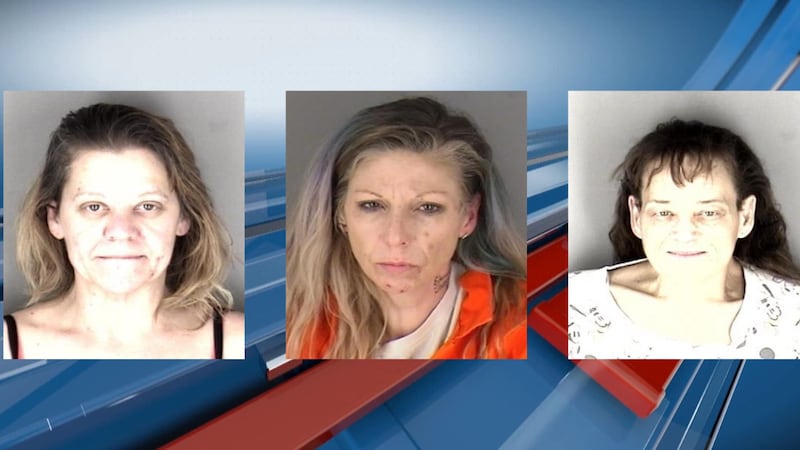 Updated: Mar. 3, 2023 at 8:59 PM CST
TOPEKA, Kan. (WIBW) - Three Topeka women are in custody following the execution of a narcotics-related search warrant.
On Friday, March 3, 2023, at approximately 9 a.m., the Shawnee County Sheriff's Office Drug Enforcement Task Force served the warrant in the 5300 block of SW Reeder Street.
Deputies and officers located numerous illegal counterfeit pills containing fentanyl and multiple drug paraphernalia items during the search. The Topeka Police Department assisted with the investigation.
The following individuals were located inside the residence and were arrested for outstanding warrants:
Stacy D. Stinnett, 47, of Topeka

Stephanie A. Graham, 45, of Topeka

Gisella K. Pryor, 56, of Topeka, was booked into the Shawnee County Department of Corrections and charged with possession of methamphetamine with intent to distribute and possession of drug paraphernalia.
This investigation is ongoing.
Copyright 2023 WIBW. All rights reserved.