Three KCPD officers shot, standoff continues into Wednesday morning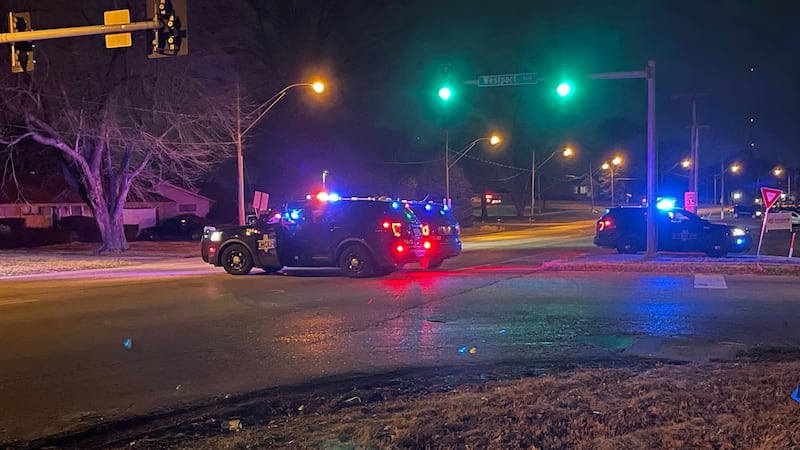 Published: Feb. 28, 2023 at 10:02 PM CST
|
Updated: Mar. 1, 2023 at 7:54 AM CST
KANSAS CITY, Mo. (KCTV) - The Kansas City Police Department has been in a standoff for several hours with a suspect who shot three SWAT officers during a search warrant at a local home.
Police knocked on the door of the home on Blue Ridge Boulevard near 23rd Street South around 9:30 p.m. Tuesday and announced their presence. SWAT officers then attempted to enter the home, but were shot at. Three officers ended up getting hit by gunfire, and were transported to University Health with non-life-threatening injuries, according to the police department.
Authorities then set up defensive measures outside, and a standoff was initiated. As of Wednesday morning, the standoff was still ongoing, but two people who had been inside the home were being questioned by police.
It's not clear yet what the search warrant was for or how many people are inside the home. The area around the home is secured, and negotiators are working to communicate with the person inside and bring the situation to a peaceful conclusion.
The Missouri State Highway Patrol were called to investigate the shooting as a third-party agency. The highway patrol's Division of Drug and Crime Control is investigating the shooting.
KCTV5 will be updating this story as the situation develops.
Copyright 2023 KCTV. All rights reserved.