Kansans to hear plan to construct 94-mile power transmission line to Missouri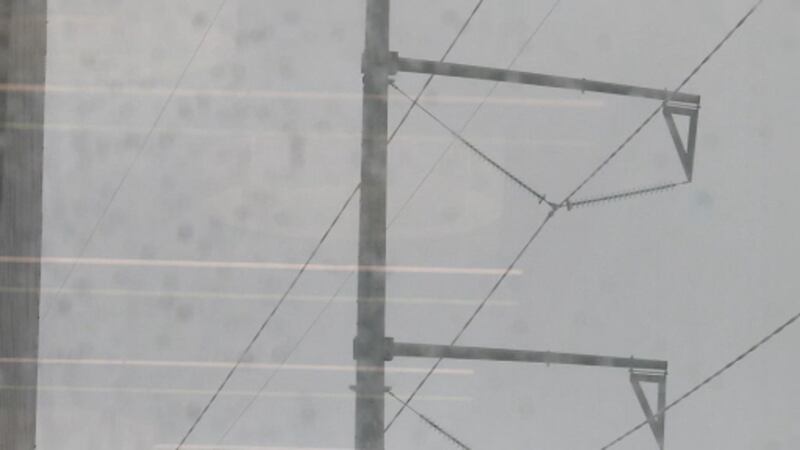 Published: Feb. 23, 2023 at 9:46 AM CST
TOPEKA, Kan. (WIBW) - Kansans will hear a plan to build a 94-mile power transmission line from Wolf Creek Power Plant to just a mile over the Missouri border to increase service reliability.
The Kansas Corporation Commission says it will host two public hearings to give residents the chance to learn more about and have their thoughts heard on an electric transmission line siting application that has been filed by NextEra Energy.
The KCC indicated that NextEra requested permission to site a 94-mile transmission line that would connect the Wolf Creek Substation in Coffey Co. to the Blackberry Substation in Jasper Co., Mo., less than a mile over the state line. If the route is approved, the line would pass through five counties in Kansas - Coffey, Anderson, Allen, Bourbon and Crawford.
The Commission noted that the first hearing will begin at 6 p.m. on March 1 at Iola High School, 300 E. Jackson St. During both hearings, KCC staff and NextEra officials will be available beforehand, at 3 p.m., to answer landowner questions. For this hearing, there will be no virtual option for remote participation. However, the hearing will be broadcast live on its YouTube channel.
KCC said a second hearing will be held at 6 p.m. on March 2 at the Girard Public Library, 128 W. Prairie Ave. This meeting will have a virtual option as attendees can register to participate via Zoom. To register for the virtual option for this meeting, click HERE.
In addition to public input opportunities, the Commission said written and public comments on the application will be accepted through 5 p.m. on March 9. Those comments may be submitted HERE.
By law, the Commission said it is required to have an order for the application available on or before March 24 to approve or deny the proposed route. The proposal was made in response to the identification by the Southwest Power Pool as a necessity to increase transmission capability and ensure a reliable supply of power.
"Based on the testimony received, the Commission finds that the Transmission Project will have a beneficial effect on customers by lowering overall energy costs, removing inefficiency, relieving transmission congestion and improving the reliability of the transmission system," the Commission said.
The Commission indicated that it has considered arguments that the line was meant to send nuclear power to Missouri or export wind outside of the SPP footprint and found those to be unsupported. Evidence found the line's purpose is to alleviate congestion and improve reliability for Kansans.
KCC Chief of Revenue Requirements, Cost of Service and Finance Justin Grady said the cost of the line would be allocated equitably across the entire 17-state SPP region based on transmission customer load share. Kansas would pay 16.5% of these costs which would result of an increase of four or five cents per month. However Kansans should see a return investment of $4-$7 for every dollar spent on the line over its 40-year operation.
Copyright 2023 WIBW. All rights reserved.