Ned Yost, manager who won '15 World Series, to be inducted into Royals Hall of Fame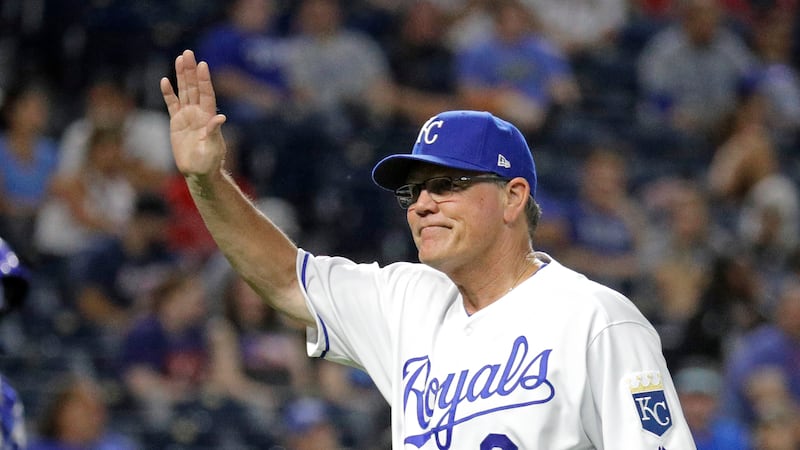 Published: Feb. 16, 2023 at 10:02 AM CST
KANSAS CITY, Mo. (KCTV) - The Kansas City Royals will have their third manager inducted into the team Hall of Fame.
Ned Yost, who managed a clubhouse that had two World Series appearances and won the 2015 championship, will be the 27th member of the Royals Hall of Fame during a ceremony on Sept. 2 prior to a game against the Boston Red Sox.
Yost oversaw a club-record 746 wins in his 10 years with Kansas City and had a 22-9 postseason record.
Under Yost, the Royals became the first team in Major League History to start the postseason with eight consecutive wins, the team having defeated the Oakland Athletics in a Wild Card Game, and swept the Los Angeles Angels and Baltimore Orioles.
The late Dick Howser, who guided the Royals to their only other World Series championship in 1985, and Whitey Herzog are the only other managers to be placed in the prestigious group of Royals Hall of Famers.
Copyright 2023 KCTV. All rights reserved.