Medicinal cannabis bill for eligible veterans introduced in the Senate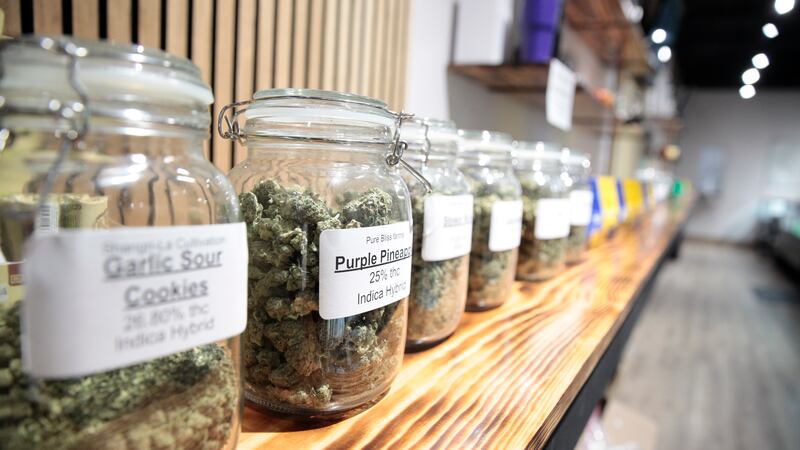 Published: Feb. 10, 2023 at 12:28 PM CST
TOPEKA, Kan. (WIBW) - The Kansas Senate has introduced a bill that could lead to the cultivation, distribution, sale, and use of medical cannabis for veterans suffering from chronic illnesses, Post Traumatic Stress Disorder, and/or struggling with opioid use.
Senate Bill 171 was introduced to the chamber on Tuesday, Feb. 7, to regulate the "cultivation, distribution, sale, and use of medical cannabis," as well as establish a cannabis regulatory committee and impose an excise tax on the cultivation and sale of cannabis.
According to Kansas Senator Tom Holland, if the bill is enacted into law, eligible patients that currently serve in any military branch or who have been honorably discharged or generally discharged under honorable conditions will receive a patient identification card within the first 60 days of enactment.
Other states who have enacted marijuana usage laws, at least on the medicinal level, include Alabama, Alaska, Arizona, California, Delaware, Florida, Hawaii, Illinois, Louisiana, Maine, Maryland, Massachusetts, Michigan, Minnesota, Mississippi, Missouri, Montana, Nevada, New Hampshire, New Jersey, New Mexico, New York, North Dakota, Ohio, Oklahoma, Oregon, Pennsylvania, Rhode Island, South Dakota, Utah, Vermont, Virginia, Washington, and West Virginia. The District of Columbia also has legal marijuana usage.
"This issue is important to all Kansans," Senator Tom Holland said. "States all around the country have enacted laws that allow for marijuana use, at least on a medicinal level. It's long past due for Kansas to follow in their footsteps."
Senator Tom Holland says that the United States' legal marijuana market is expected to reach $73.6 billion by 2027, but Kansas is one of three states that does not permit medical marijuana use, which leaves the state at a competitive disadvantage. Sen. Holland also says that he believes medical marijuana would enhance the quality of life for Kansans experiencing chronic illnesses, struggling with opioid addiction, children experiencing seizures and veterans with PTSD.
The Senate bill's cosponsors are Senators Holland (D-Baldwin City), Corson (D-Prairie Village), Doll (R-Garden City), Faust-Goudeau (D-Wichita), Francisco (D-Lawrence), Haley (D-Kansas City), Pettey (D-Kansas City), and Pittman (D-Leavenworth).
Copyright 2023 WIBW. All rights reserved.