ACLU to try Kansas death penalty in multi-day Wichita hearing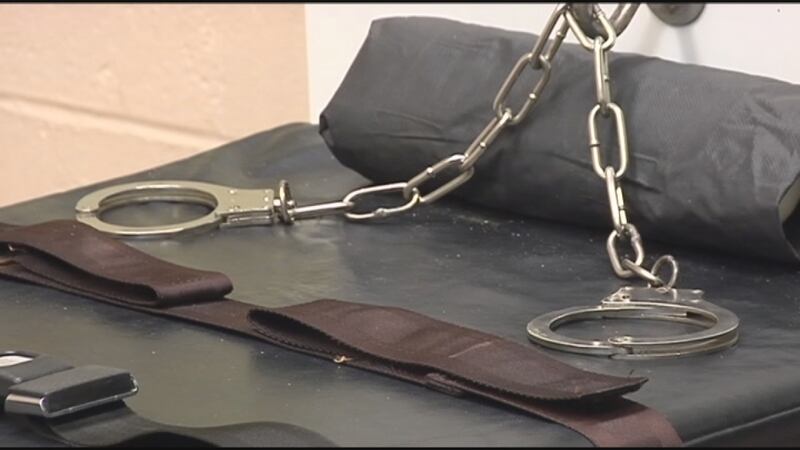 Published: Feb. 5, 2023 at 12:25 PM CST
WICHITA, Kan. (WIBW) - As the ACLU has called the Kansas death penalty ineffective, racially discriminatory and unconstitutional, the group will put the law on trial with a multi-day hearing in Wichita.
The ACLU has announced that its Capital Punishment Project has teamed up with the ACLU of Kansas and law firms Hogan Lovells and Ali & Lockwood to challenge the constitutionality of the state's death penalty under both the state and U.S. Constitutions.
In a multi-da hearing scheduled to begin on Monday, Feb. 6, the ACLU said it will argue that the Kansas death penalty is racially discriminatory, is rare and unfairly applied and serves no valid purpose. It said the penalty does not deter homicides, is more costly than alternatives and takes the chance of executing an innocent person.
Taken together, the organization said that the Kansas death penalty cannot survive any level of constitutional scrutiny and should be found unconstitutional. It said experts will provide testimony about the effects of the exclusion of Black jurors, how racial bias impacts whether the penalty is sought, the history of racial terror in Kansas, the ineffectiveness of the penalty, the costs associated with it and the risk of wrongful conviction.
The ACLU noted that the Sunflower State has not carried out an execution since 1965 and nine inmates remain on death row - three of which are Black men in a state with a Black population of 6%.
The ACLU indicated that the multi-day hearing will be held in person at the Sedgwick Co. Courthouse, 525 N. Main St., 9th floor, in Wichita.
Copyright 2023 WIBW. All rights reserved.