Kansas Highway Patrol requesting fine increases for excessive speeding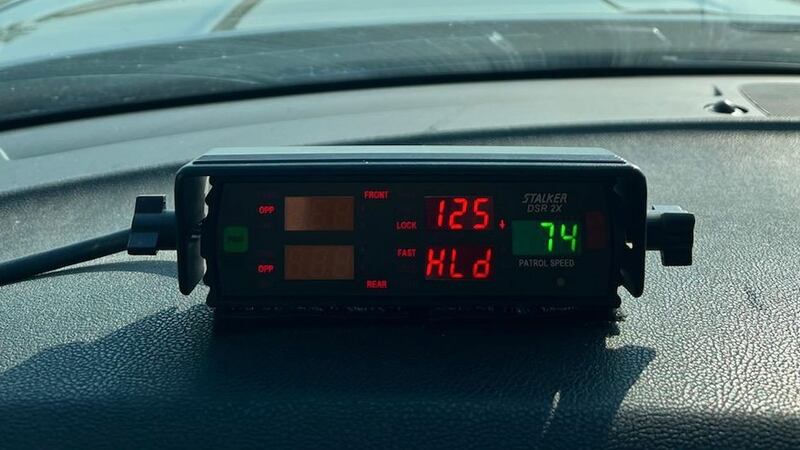 Published: Feb. 2, 2023 at 10:53 PM CST
WICHITA, Kan. (KWCH) - Kansas legislators are considering a bill that would increase penalties for drivers going 30 miles over the speed limit.
The Kansas Highway Patrol wrote over 3,300 tickets in 2021 to drivers going over 100 miles per hour. The number of tickets nearly doubled from 2019 to 2021.
Last year in Wichita, the highest speed clocked by a driver was 134 miles per hour.
"When we're talking about motorists that are driving 30, 40, 50 miles over the posted speed limit," said Trooper Chad Crittenden. "Well, they know what they're doing and they're disregarding their own safety and anybody else out on the roadway as well."
Trooper Crittenden said at that speed, something as simple as a tire blowout could end in a deadly crash.
Currently, the fine is $195 for speeding at 30 miles over the limit, plus, $15 dollars per mile over 30. The proposed bill would increase that fine to $500, plus $20 per mile over 30. The bill would also increase a second violation to $750 and $1,000 for a third violation within five years.
"If you're going to be that reckless, going 30 miles over, I mean you're kind of asking for it at that point," said Wichita driver, Nathan Peck. "So, I would agree with that bill."
Driver Chanda Franklin says if the bill passes, she just wants to see it enforced.
"Then hopefully, that will slow people down more and they'll be more cautious. Lives matter. So, you shouldn't be speeding," she said.
After Wednesday's hearing, the bill remains in the House Committee on Transportation.
Copyright 2023 KWCH. All rights reserved. To report a correction or typo, please email news@kwch.com