Super Bowl parade would be Feb. 15 with rally ending at Union Station: city committee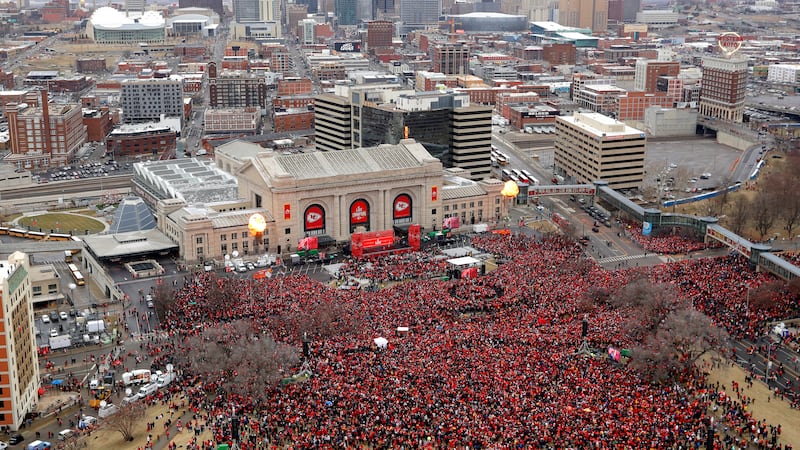 Published: Feb. 1, 2023 at 11:52 AM CST
KANSAS CITY, Mo. (KCTV) - As the Chiefs season approaches its end at the Super Bowl, city leaders have begun preparations for a potential celebration.
During a Transportation, Infrastructure and Operations Committee meeting Wednesday morning, city leaders stated that should the Kansas City Chiefs win, the plan is for a parade to take place Wednesday, Feb. 15. The expected number of attendees is at least 500,000.
Thursday, Feb. 16 would serve as a backup day, should Wednesday not work out.
The parade would culminate with a rally at Union Station, similar the Royals World Series parade in 2015 and the Chiefs Super Bowl parade in 2020.
The $750,000 appropriation for the Chiefs parade passed in committee and will go to a full city council vote as early as Thursday. That money will be used for decorations, security, catering and more.
Additional planning will likely be made during a meeting later Wednesday afternoon involving the city, the Chiefs, Jackson County, the Power & Light District, law enforcement and other local officials.
Copyright 2023 KCTV. All rights reserved.