Mayetta woman arrested on drug charges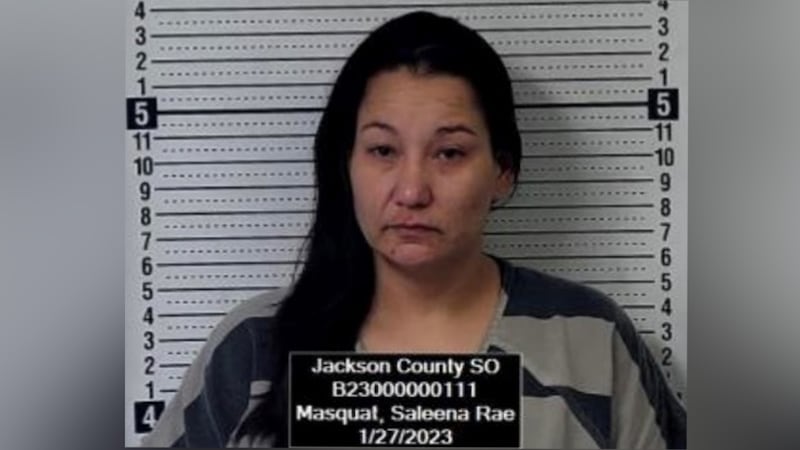 Published: Jan. 28, 2023 at 3:12 PM CST
JACKSON CO., Kan. (WIBW) - A Mayetta woman was arrested Friday morning in Jackson County for several charges.
According to the Jackson County Sheriff's Office, shortly before 10:00 a.m. on Friday, January 27, a deputy stopped a red Ford Fusion for a traffic infraction near 142nd and Highway 75.
The driver was found to have been driving on a suspended license and was subsequently arrested.
The passenger of the vehicle, Saleena Rae Masquat, 37, of Mayetta, also had a warrant out for her arrest through the Topeka Police Department. During the course of the traffic stop, a K-9 unit indicated the presence of narcotics. A search of the vehicle revealed both methamphetamine and marijuana, as well as paraphernalia indicated the distribution of meth.
The Sheriff's Office said they also located stolen electronic equipment that belonged to a Topeka Walmart.
Masquat was arrested and is being charged with the following:
Distribution of methamphetamine

Possession of methamphetamine

Possession of marijuana

Possession of drug paraphernalia

Possession of stolen property
Masquat is being held on $50,000 bond.
Copyright 2023 WIBW. All rights reserved.