Topeka Home Show marks 60 years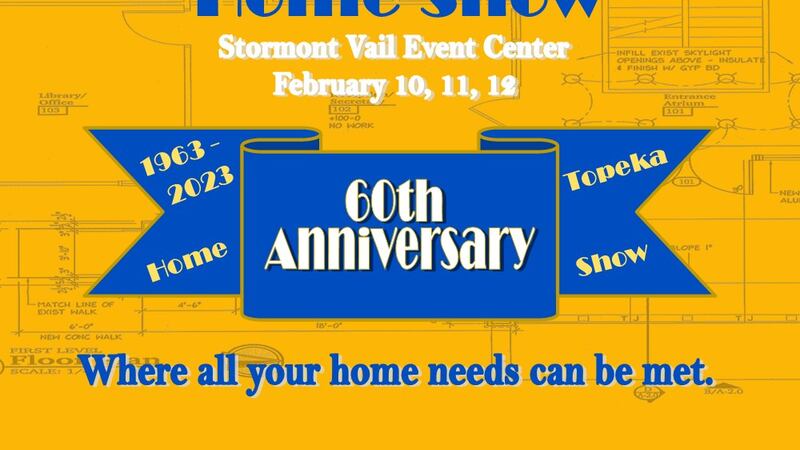 Published: Jan. 26, 2023 at 4:59 PM CST
TOPEKA, Kan. (WIBW) - The Topeka Home Show is celebrating 60 years of meeting your home needs.
The show takes place Feb. 10, 11 and 12 at Stormont Vail Events Center. Topeka Area Building Association President Katy Nelson visited Eye on NE Kansas to preview what's in store.
Nelson said more than 100 vendors and exhibitors will be on hand. She said several outdoor and landscaping businesses are taking part, since there is no garden show in Topeka this year. She said it makes perfect sense, though, since outdoor spaces have gotten renewed focus among homeowners.
Topeka Home Show hours are Noon to 6 p.m. Feb. 10; 9 a.m. to 6 p.m. Feb. 11; and 10 a.m. to 4 p.m. Feb. 12.
Tickets are $5 in advance, and are buy one - get one free through Feb. 9. You can get tickets at Custom Wood Products, Carpet One, DeBacker's, Firehouse Boutique, Community Bank, ABC Supply, Denali Home Design, the Topeka Area Bldg. Assoc. office, and Sarto Countertops.
Learn more about the home show at buildingtopeka.org.
Copyright 2023 WIBW. All rights reserved.