Chiefs were slight home underdogs in AFC title game, but that line has changed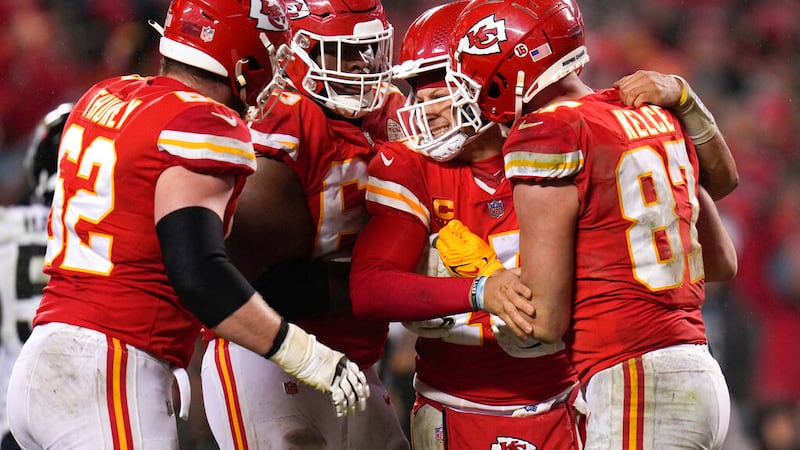 Published: Jan. 26, 2023 at 5:42 AM CST
|
Updated: Jan. 26, 2023 at 11:50 AM CST
KANSAS CITY, Mo. (KCTV) - They started as favorites, then the underdogs, and now, it's basically a toss-up. Sportsbooks are now offering the Chiefs/Bengals game as a pick-em, or Chiefs as one-point favorites.
For reference, the last time the Chiefs were underdogs at home was Week 6 of this season against the Buffalo Bills. Before that, it was Jan. 3, 2021, when the Chiefs had already clinched the top seed for the playoffs, and the majority of starters rested.
Initial lines are set by oddsmakers using algorithms, statistics and models, which initially had the Chiefs as multi-point favorites. Fans and bettors then decide the fate after the line is set---The more money bet on one team versus money bet on the other team, the more the line will shift.
"Depending on where the money is coming in, injuries, weather, that stuff could vary from there," Hollywood Casino Sportsbook manager Tanner Rome said. "It could be that Mahomes is hurt. That's a hot topic right now everyone's talking about, and various other things."
Since 2000, there have only been two home underdogs in the AFC Championship: The Denver Broncos in 2016 and Pittsburgh Steelers in 2005.
Even though the Chiefs might head into Sundays matchup as underdogs, local fans don't see it the same way.
According to Rome, Kansas City fans have already been favoring the home team, something that is consistent across all sports. Rome said roughly 70 percent of bets at the Sportsbook are on in-state teams like Kansas State, Kansas, Royals and Chiefs. The Barstool Sportsbook at Hollywood Casino officially opened Sept. 1, 2022.
"Definitely locally people coming in betting the Chiefs regardless, just to say they can watch the game for a little bit of excitement," Rome said. "The numbers have gone up probably double from the regular season to the playoffs. It's just a more exciting thing everyone's talking about. They want to come in and get a bet on it."
The past four AFC Championships the Chiefs have hosted, they've been favored by at least three points. They are 2-2 in those games, eventually winning one of those two Super Bowl trips.
Copyright 2023 KCTV. All rights reserved.