GOP states sue Biden administration over new border policy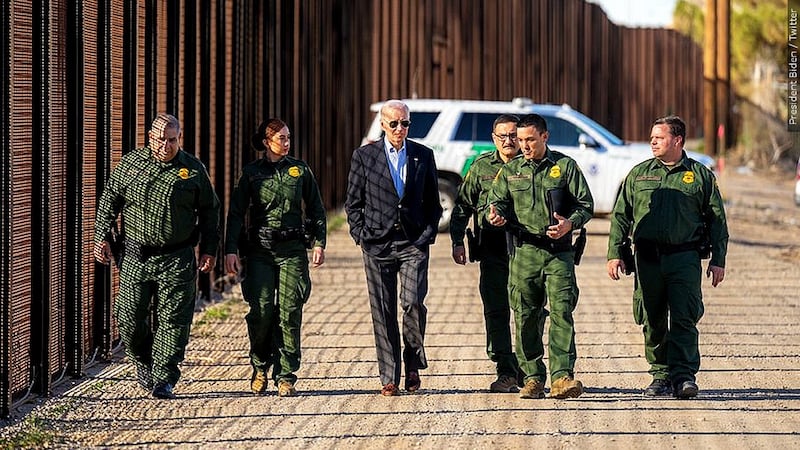 Published: Jan. 25, 2023 at 6:39 AM CST
AUSTIN, Texas (AP) — Twenty states with GOP attorneys general on Tuesday sued the Biden administration over a major change in immigration policy that would turn away more migrants but still allow 360,000 people to legally enter each year from Cuba, Haiti, Nicaragua and Venezuela.
The lawsuit, which was filed in a federal court in Texas, accuses the Biden administration of "arbitrarily" creating recent changes and overstepping its authority. Among those leading the challenge is Texas Attorney General Ken Paxton, who has succeeded before in temporarily stopping new immigration rules under President Joe Biden.
The Department of Homeland Security did not immediately respond to a request seeking comment on the lawsuit late Tuesday.
The changes that Biden announced this month amounted to his boldest move yet to confront the arrival of migrants that have spiraled since he took office two years ago. The four nationalities that Biden addressed now make up the majority of those crossing the border illegally.
There were more than 2.38 million stops during the fiscal year that ended Sept. 30, which is the first time the count topped 2 million. The administration has struggled to clamp down on crossings, reluctant to take hardline measures that would resemble those of the Trump administration.
Copyright 2023 The Associated Press. All rights reserved.