Brown Co. Sheriff's office offers information, advice to reduce Fentanyl overdoses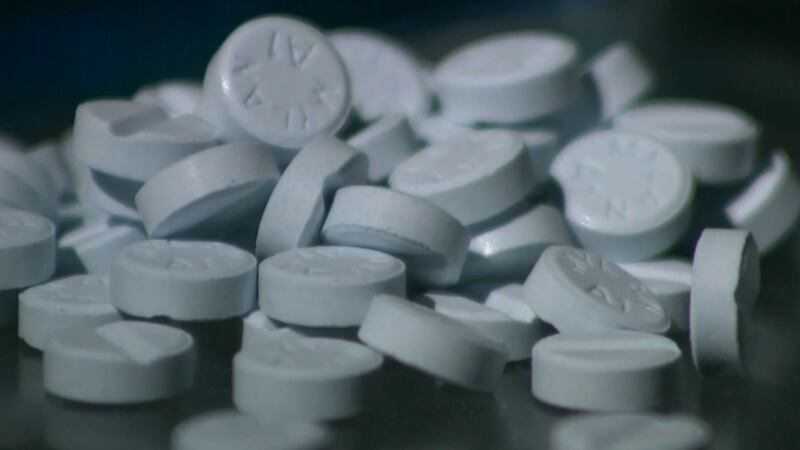 Published: Jan. 24, 2023 at 7:31 PM CST
BROWN CO., Kan. (WIBW) - The Brown Co. Sheriff's Office has offered some information and tips for its residents and other Kansans to reduce the number of fentanyl overdoses in the county and bring awareness.
The sheriff's office states that the potency of fentanyl is enormous. Fentanyl is said to be 50 times stronger than heroin and 100 times stronger than morphine. Consider this: a packet of sweetener contains about 1,000 milligrams of sugar, if 2 milligrams of that sugar contained fentanyl, it would be lethal.
Brown Co. says that research has discovered that back in 2020, over 80% of overdose deaths that occurred nationwide were connected to a synthetic or manufactured opioid such as fentanyl.
The sheriff's office states the two types of fentanyl that residents should be aware of: pharmaceutical and illicitly manufactured. Pharmaceutical fentanyl is prescribed by doctors to manage pain after surgery or for advanced-stage cancer. However, the most recent fentanyl-related cases appear to be illicitly manufactured fentanyl, often distributed through illegal drug markets. Fentanyl can even be purchased on social media sites like Facebook, Google, and Craigslist, as well as more dark websites.
The sheriff's office explained that fentanyl is often added to other drugs because of its potency, which makes the drugs more addictive, more powerful, cheaper, and more dangerous.
What residents should stay wary of is that fentanyl ground into a powder can be mixed with drugs like heroin, cocaine, and methamphetamine and even made to look like any kind of medication. The Sheriff's Office also mentioned that fentanyl can also come in liquid form. This means that fentanyl can also be found in nasal sprays, eye drops, or small candies, so remain cautious.
There are ways for you to bring awareness to the matter by speaking up:
Have a conversation with your family. Forget about the idea that "it won't happen to you and your family."
Get Involved. Join public forums, town hall meetings, prevention activities at schools, fun runs, walks, and community vigils.
Secure all prescription drugs. Keep all prescription drugs you have in your home locked away and out of reach from others.
Participate in Take-Back-Days. Keep an eye out for the next Drug-Take-Back-Day and take advantage of the opportunity to dispose of any unneeded drugs.
Copyright 2023 WIBW. All rights reserved.