Royals trade infielder Adalberto Mondesi to Red Sox for reliever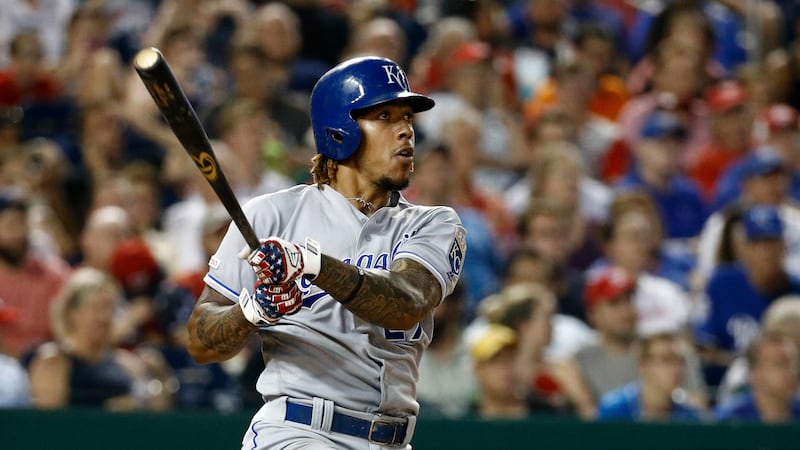 Published: Jan. 24, 2023 at 11:58 AM CST
KANSAS CITY, Mo. (KCTV) - A career that has displayed flashes of stardom but all-too-often has been riddled with injuries will no longer take the field for the home team at Kauffman Stadium.
The Kansas City Royals have traded shortstop Adalberto Mondesi to the Boston Red Sox for reliever Josh Taylor. The Royals are also reportedly sending a player to be named later.
Mondesi broke through with the Royals in 2015, making his Major League debut in the World Series against the New York Mets. He is the first player in modern baseball history to make his first appearance in the World Series.
During the 2016 season, he began his season in Double-A, was suspended for 50 games after taking a banned substance and then cracked the big league roster after the All-Star Break.
He spent most of 2017 in the minor leagues as well, but in 2018 he saw regular time with the Royals. In 75 games, he slugged 14 home runs and had a line of .276/.306/.498, all career bests.
But with inconsistencies at the plate, injuries began to plague him. Mondesi missed much of 2021 with oblique and hamstring strains. In 2022, he tore an ACL after playing just 15 games. He missed the rest of the season.
Mondesi is slated to be a free agent after the 2023 season.
Taylor has had injury problems of his own. The lefty reliever appeared in 61 games for the Red Sox in 2021, tossing a 3.40 ERA in his 47.2 innings pitched. However, he missed all of 2022 with back issues. He is under team control through 2025 and is owed $1.025 million this year.
The Royals announced Monday they have traded veteran centerfielder Michael A. Taylor to the Minnesota Twins.
Copyright 2023 KCTV. All rights reserved.