2023 Shrine Bowl rosters have been announced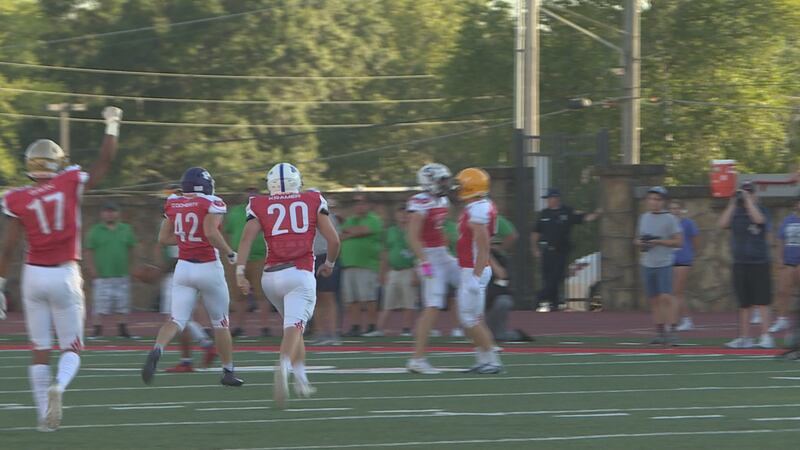 Published: Jan. 5, 2023 at 8:43 PM CST
HAYS, Kan. (WIBW) - Northeast Kansas will be well represented in the 50th anniversary of the Kansas Shrine Bowl supporting Shriner's Children.
East Team:
Landon Boss - Osage City
Jacob Carver - Rossville
Connor Deters - Nemaha Central
Isaac Detwiler - Axtell
Ben Evans - Hayden
Jesse Greenly - Atichson
Cooper Hajek - Nemaha Central
Josh Herrmann - Sabetha
Keller Hurla - St. Marys
Bricen Lee - Atichson Community
Matt Lierz - Holton
Joe Otting - Hayden
Hayden Oviatt - Wamego
Tre Richardson - Highland Park
Ty Weber - Washburn Rural
West Team:
Ethan Burton - Council Grove
Garrett McCreath - Junction City
Keenan Schartz - Manhattan
Jackson Vikander - Manhattan
East Team coaching staff:
4A: Weston Moody - Wamego head coach
3A: Bill Arnold - Hayden head coach
2A: Michael Glatczak - Nemaha Central head coach
1A: Kule Schenk - St. Marys head coach
West coaching staff:
6A: Joe Schartz - Manhattan head coach
3A: Marc Henry - Clay Center head coach
"This is an incredibly impressive group of young men," said B.J. Harris, Executive Director of the Kansas Shrine Bowl. "These players and coaches now have a wonderful opportunity ahead of them, one that is sure to have a lasting impact on their life."
All Shrine Bowl events are produced and presented to benefit Shriners Children's. In 2022, the Kansas Shrine Bowl donated $125,000 to Shriners Children's and has given more than $3.7M since 1974. Shriners Children's offers care for a range of orthopedic issues, as well as care for burn injuries, craniofacial conditions, spine care and spinal cord injuries, colorectal and gastrointestinal care, and sports medicine. Children up to the age of 18 are eligible for care and receive all services in a family-centered environment, regardless of the patients' ability to pay.
The game is set for July 15 at Lewis Field Stadium in Hays, Kansas at seven p.m.
Copyright 2023 WIBW. All rights reserved.