Kansas City Zoo announces birth of critically-endangered rhinoceros calf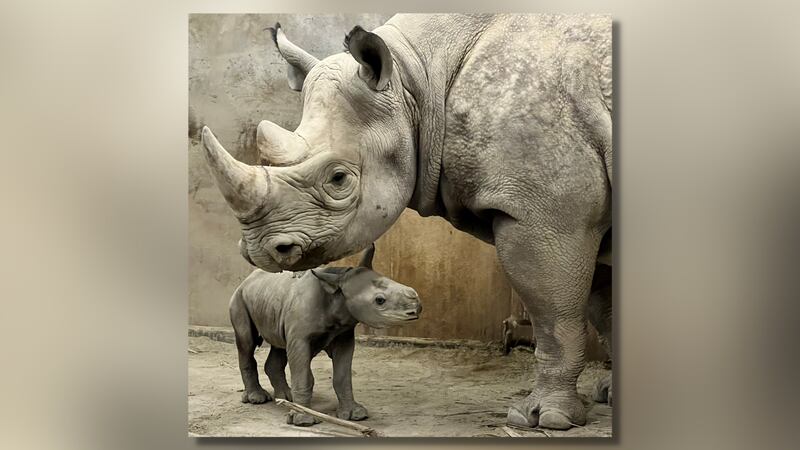 Published: Jan. 5, 2023 at 11:02 AM CST
KANSAS CITY, Mo. (KCTV) - The Kansas City Zoo says only about 740 eastern black rhinos are left in the wild, and just 53 in the in facilities accredited by the Association of Zoos & Aquariums. But the zoo made an announcement that one more will be added to the population of the critically-endangered subspecies.
Zuri, an eastern black rhinoceros, gave birth to a calf at the Kansas City Zoo on New Year's Eve morning. Mom and baby are both "doing well," the zoo said.
Both Zuri and father, Ruka, arrived in Kansas City from the Oregon Zoo in April 2018, according to the zoo.
The zoo once staff knows the gender, there will be an opportunity for the public to participate in naming the calf.
Copyright 2023 KCTV. All rights reserved.