NFL game temporarily suspended after Bills safety Damar Hamlin is injured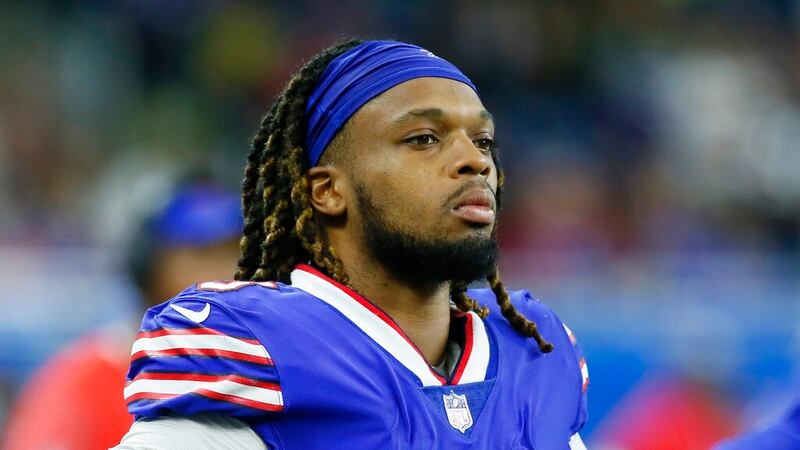 Published: Jan. 2, 2023 at 8:32 PM CST
KANSAS CITY, Mo. (KCTV) - The Bills vs. Bengals game was "temporarily suspended" Monday night after Bills safety Damar Hamlin sustained an injury on the field.
The game, which is airing on ESPN/ABC, was temporarily suspended in the first quarter after Hamlin took a hit and subsequently collapsed.
According to the broadcast, medical personnel were administering CPR. He then was reportedly taken off the field in an ambulance.
The game was suspended in order to give the teams and their staff time to regroup.
Hamlin is 24 years old.
Everyone is currently waiting for an update on his condition.
Stay with KCTV5 News for any updates. We are monitoring the situation.
For more information from our national hub, click here.
Copyright 2023 KCTV. All rights reserved.