Man rescued from car after getting caught in a flash flood in Wabaunsee Co.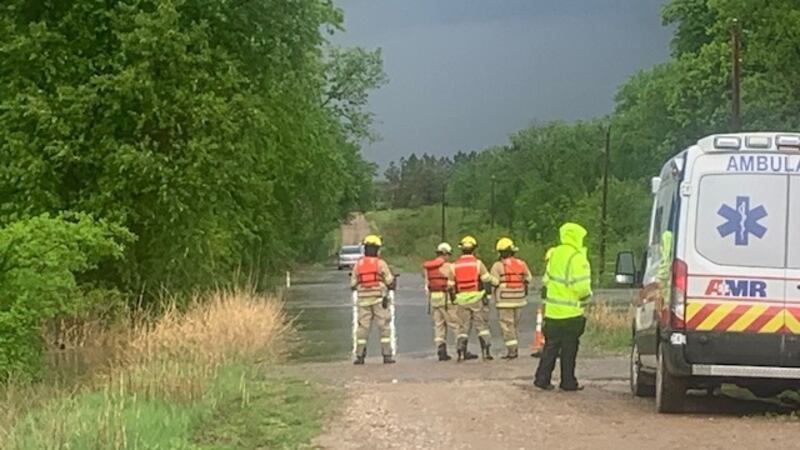 Updated: May. 16, 2021 at 2:41 PM CDT
TOPEKA, Kan. (WIBW) - Multiple agencies responded to help rescue a man trapped on top of his vehicle Sunday after he was caught in floodwaters.
Wabaunsee County Dispatch received a 911 call around 12 p.m. from a 56-year-old man saying his vehicle got stuck in a flash flood at Post Creek and Stallion Rd., right off of I-70.
The Dover Fire Department was first on the scene. They said the vehicle was about half-submerged when they arrived and the man had climbed onto the roof.
A swift water rescue team from Shawnee County was also called in to assist in the rescue.
Crews were able to get the man to safety. His car was later removed once the water receded.
Wabaunsee County authorities urge everyone to not drive into flooded roadways.
Copyright 2021 WIBW. All rights reserved.