Diversity, Equity, Inclusion Task Force formed to help advise Manhattan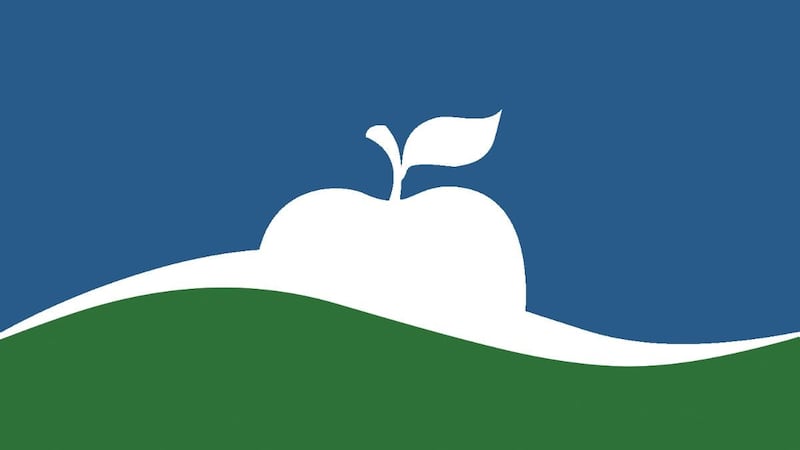 Published: Jan. 6, 2021 at 12:44 PM CST
MANHATTAN, Kan. (WIBW) - A new Diversity, Equity and Inclusion Task Force has been approved to help advise the Manhattan community.
The City of manhattan says the City Commission has approved the creation of the Manhattan Diversity, Equity and Inclusion (DEI) Task Force to research and recommend best practices to create a more inclusive and welcoming community that will include racial, social-economic and ethnic diversity in the growth of the City. It said the Task Force will be different than the City Advisory Boards in that it will only meet for up to one year and will be asked to make recommendations that will be directed to the community as a whole.
According to the City, the DEI Task Force will be 25 members strong that will be chosen by 2020 Mayor and current City Commissioner, Usha Reddi. It said each member will serve a one-year appointment on the task force as a representative of an organization that serves the community and speaks for the broad spectrum of diversity in Manhattan. It said Reddi originally brought up the formation of the task force at the June 16, 2020, City Commission meeting and got the Commission approval at the Jan. 5, 2021, City Commission meeting.
The City said the task force will meet every month during 2021 to make recommendations in the following areas:
Individual and family support

Economic opportunity

Public safety

Livability

Health and wellness
According to the City, the task force meetings will be publically accessible, if held in person, or will be broadcast on public media platforms if they are held virtually.
The City said Tanya Gonzáles and Corey Williamson will serve as co-chairs of the task force.
"I look forward to co-chairing this task force that brings together leaders of many community groups working in the areas of diversity, equity, and inclusion. We plan to collaboratively build on this foundation of inclusive best practices to strengthen the Manhattan community," stated Co-Chair Tanya Gonzáles.
According to the City, Gonzáles is a professor of American Literature and Latinx Studies at Kansas State University. It said since she arrived in Manhattan in 2005, Gonzáles has led many diversity, equity and inclusion initiatives at K-State, which includes serving as president or chair of Alianza, the College of Arts and Sciences Diversity Committee, as well as the Faculty Senate.
"I am honored to Co-Chair this community Task Force and help the City participate in the important conversations that have been happening across the nation around diversity and equity. I am excited to work with a great group of community members that will help identify better ways to promote and create a more inclusive Manhattan," stated Co-Chair Corey Williamson.
The City said Williamson serves as the Executive Director of the K-State Student Union. It said he is a Manhattan native and graduated from K-State with a Bachelor's Degree in kinesiology and a Master's Degree in counseling and student development. It said he has served on the Diversity and Inclusion Task Force for the Association of College Unions International. It said he is also involved with DEI work at the university as a member of the Truth, Racial Healing and Transformation workgroup.
According to the City, the following have also been appointed to serve on the DEI Task Force:
Ronald Adkins, Veteran Service Organization

Cara Bruce, K-State Black Student Union

Dennis Butler, Riley County Police Department

Jurdene Coleman, Pawnee Mental Health

Pedro Espinoza, Alianza

Lori Feldkamp, Big Lakes Developmental Center

Sheila Glasper, Black Entrepreneurs of the Flint Hills

Vedant Kuklarni, K-State International Students Office

Kate Lambert, Flint Hills Human Rights Project

Lorenza Lockett, Coalition for Equal Justice

Danita MacDonald, Morningstar, Inc

Teresa Parks, Black Lives Matter

Susan Rensing, Flint Hills Wellness Coalition

Adrian Rodriguez, Office of Student Life and Multicultural Affairs

Vanessa Salinas, USD 383 Committee on Diversity and Inclusion

Bryan Samuel, K-State Office of Diversity

Manaf Sellak, Interfaiths

Jerry Sextro, City of Manhattan Human Rights and Services Advisory Board

Paul Shipp, Kansas Legal Services

Jason Smith, Manhattan Area Chamber of Commerce

Johnny Taylor, Flint Hills Job Corps

TBD, Manhattan High School Student Council

TBD, Hispanic American Leadership Organization
For more information, click here.
Copyright 2021 WIBW. All rights reserved.