Pedestrian struck by semi-truck along I-70 dies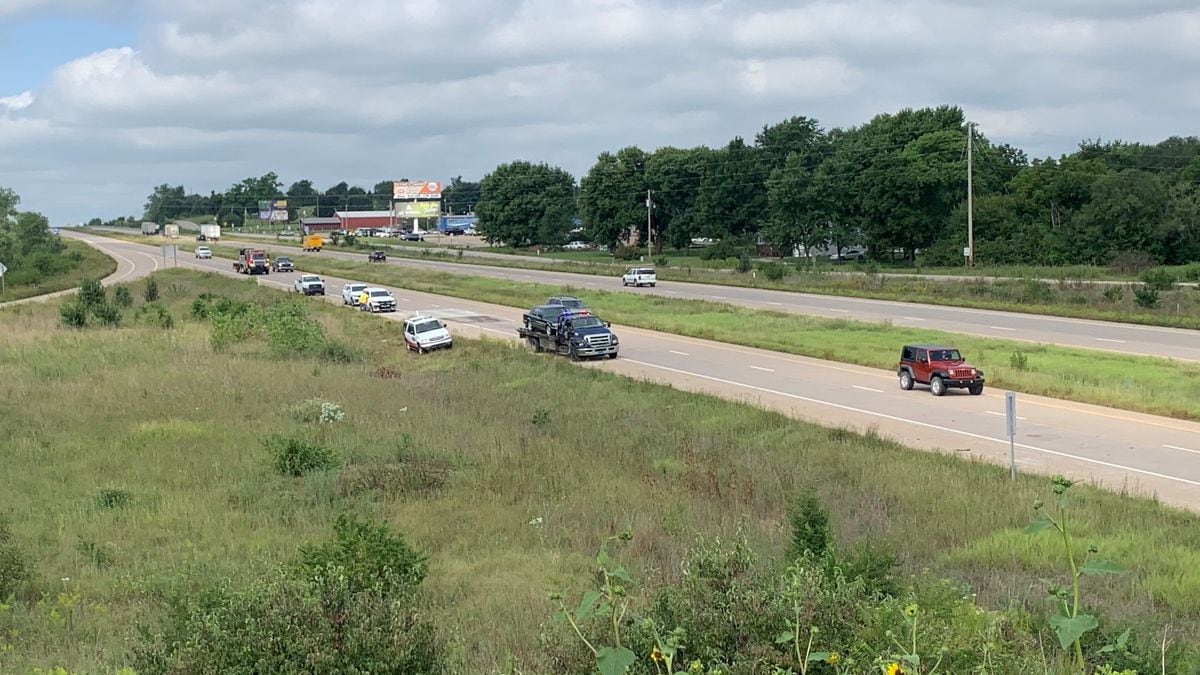 Published: Sep. 3, 2020 at 10:19 AM CDT
TOPEKA, Kan. (WIBW) - A person that was hit by a semi-truck along I-70 on Thursday morning has died.
According to Don Hughes of the Kansas Highway Patrol, the individual that was hit by a semi-truck on Thursday morning along I-70 near Valencia Rd. has died.
The Kansas Highway Patrol is asking passersby that witnessed the accident to call KHP Troop B Headquarters at (785) 296-3102.
Sept. 2, 10:30 a.m.
Wreck west of Topeka on I-70
Emergency crews have lanes of eastbound I-70 shutdown near Valencia Road due to a wreck involving a semi.
Around 10:05 a.m. on Thursday morning a semi-truck hit a pedestrian. Kansas Highway Patrol is investigating.
Details are very limited, but officials are asking drivers to take it slow, or find another route.
13 NEWS has a crew headed to the scene. We'll have more as it becomes available.
Copyright 2020 WIBW. All rights reserved.