NEW YORK (CBS) -- Yankees shortstop, captain and legend Derek Jeter will retire following the 2014 season. Jeter made the announcement on Wednesday.
Here's the full statement posted to Jeter's official and verified Facebook fan page: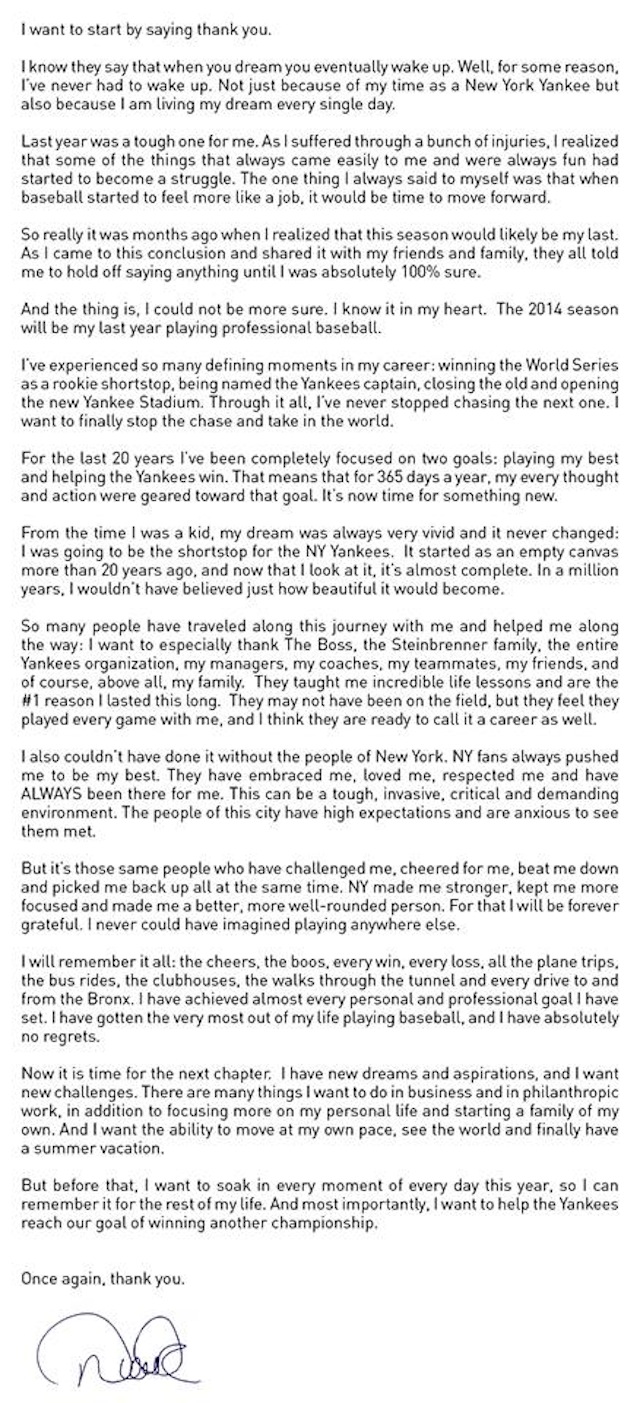 (Source: MLB Public Relations)
Jeter, age 39, enters the 2014 season have already established himself as one of the all-time greats. He owns a career batting line of .312/.381/.446 (117 OPS+) across parts of 19 seasons to go with 3,316 hits (10th all-time); 1,876 runs scored (13th all-time); 256 home runs; 348 stolen bases; 13 All-Star appearances; eight Silver Sluggers and five Gold Gloves. As well, he batted .321/.384/.449 in seven World Series and was named MVP of the 2000 Fall Classic.
Jeter led the majors in hits in 2012 but last season was limited to just 17 games after fracturing his leg in the 2012 ALCS.
Jeter is in the final year of the four-year, $60-million contract he signed prior to the 2011 season.