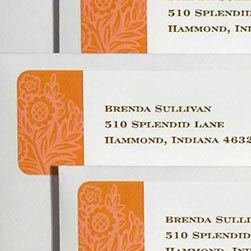 I am so tired of writing my name on all of my bills...I have no interest in paying online and I don't mind buying stamps....but I don't like this part. So today I dropped all 6 of my bills in the mailbox and didn't write a return address on any of them.
Then....as I stood there thinking I just committed a United Postal Service Sin I got to thinking.....in my lifetime.....all of it.......I have never received a piece of mail that meant something to me in the mail.
So then I raise the question.....do you write your return address.....have these funny looking stickers like above in rolls of 6,000 to slap on em? What do you do?