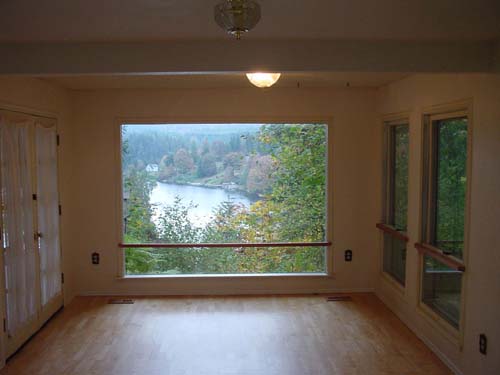 Well It doesn't exactly look like this when you sit at my desk, but close minus the water.
It got me thinking today how I wish the window at my desk could open--so I could feel the breeze---of course that would be great until all the papers on my desk blew away.
It got me thinking though of all the people with jobs that have no view of the outside. I was talking to someone with Topeka dispatch last night during the storms and she asked me if it started raining yet, that's when I learned they sit in a lower level with no windows.
I use to work in a mall and hated that fact I never knew when it was dark yet. I couldn't stand doing my job if I wasn't able to at least sit outside & when picking a place to live the more light the better. When I build a house one day it is going to be all windows.....
Where you work can you see the beautiful blue skies on this Friday?
http://www.chemistryland.com/ChemEdArticle/PictureWindow1.jpg